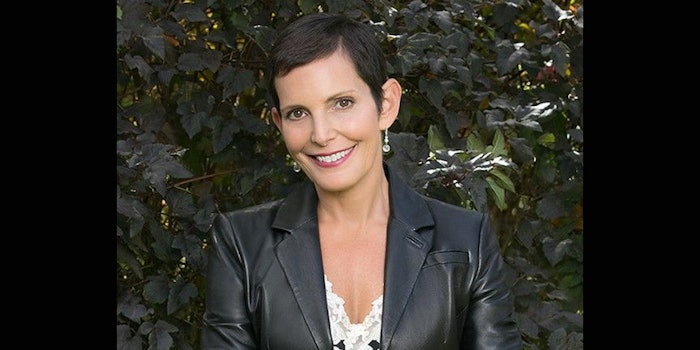 Credo and its majority investor, NextWorld Evergreen, has announced the appointment of Maureen Chiquet as an independent director of Credo's board.
Related: UPDATE: Aptar Pre-qualifies for Credo's Packaging Guidelines
Chiquet, the former CEO of Chanel, will become the fifth woman to join the board, shifting the composition to 70% female leadership for the first time since Credo was founded in 2014 by the late Shashi Batra and Annie Jackson.
Chiquet began her career in marketing at L'Oreal Paris in 1985, started working at The Gap in 1988, where she helped launch and build the Old Navy brand, and served as president of Banana Republic in 2002, prior to becoming chief operating officer and president of U.S. operations of Chanel in 2003.
In 2007, Chiquet became Chanel's first global chief executive officer. She left Chanel in 2016 and published a book, "Beyond the Label: Women, Leadership and Success on Our Own Terms."
Chiquet said, "Now more than ever, people are choosing to support companies who are transparent and create products that are safe and align with their values. I'm thrilled to be a part of this clean beauty revolution and to work with a company leading redefining the beauty industry."
CEO of Credo, Dawn Dobras, said, "The clean beauty industry is being driven by women, over 90% of our brand partners are founded or led by women, so we are thrilled to add Maureen to our Board, as we see tremendous value in our leadership representing the majority of our brand creators and customer base. Our mission has always remained the same, to be the industry's change-maker and provide greater access to clean, safe products that are better for people and the environment, and by adding Maureen's expertise, I know we can support our mission even further."
Sebastien Lepinard, co-founder and managing partner of NextWorld Evergreen, said, "We are thrilled for Maureen to join as an independent Director and are looking forward to her contribution given her experience within the conventional beauty and fashion categories. Maureen is an internationally recognized thought leader whose guidance will help further strengthen Credo's position as the authority in clean beauty."