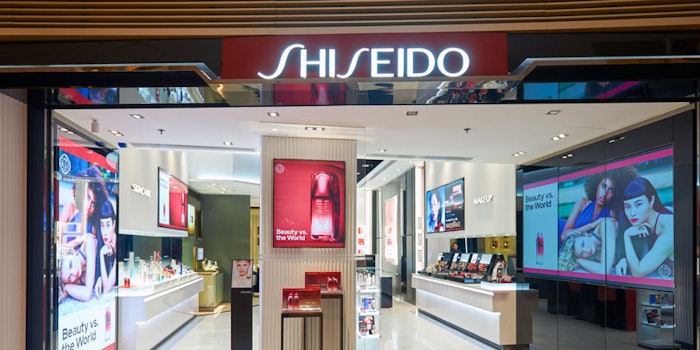 Shiseido has released a statement that refutes a recent Bloomberg report stating the company is in "advanced talks" to sell its shampoo and affordable skin care business to CVC Capital Partners for 150 billion to 200 billion yen. 
Previously: Shiseido Announces Animal Crossing Movie Collaboration
"Please be informed that no such information has been made public by the company," Shiseido's statement read. 
Shiseido added, "The company is currently in discussions with CVC Asia Pacific Limited regarding a transfer of its personal care business, mainly delivered in the Asian market, around the first half of this year and subsequent joint management of the business aimed at its further growth and development as a shareholder of the company which will operate the transferred business; however, no formal decisions have been made as of yet. If a matter requiring disclosure arises, the company will promptly announce such matter."
Bloomberg reported that the board is preparing to vote on the divestment soon, according to people wishing not to be identified because the information is not yet public. 
"The operations targeted for sale includes the company's Tsubaki hair-care products and is mainly active in Japan, China and other parts of Asia." Bloomberg reports.
The report adds that Shiseido has been seeking to exit non-core business by the end of 2021 as part of a revamp.