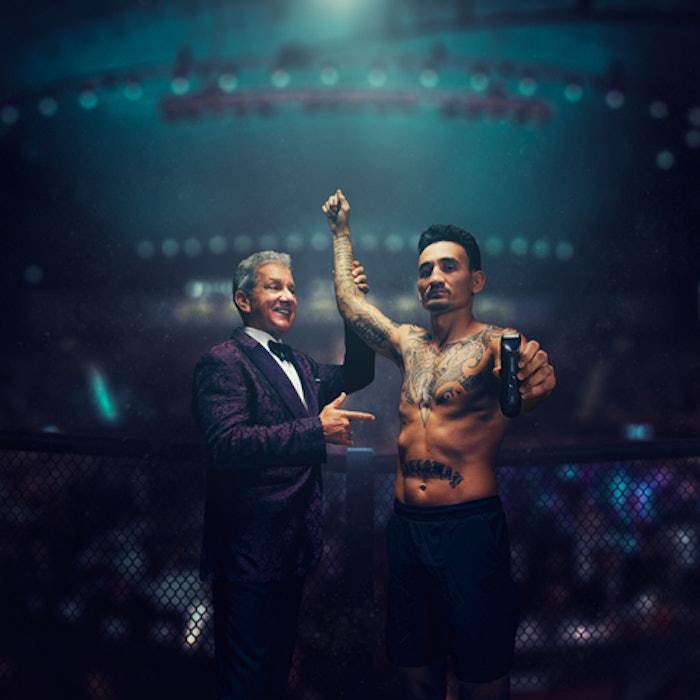 Willie Petersen
Manscaped and UFC have announced a multi-year extension to their partnership, with Manscaped remaining the official electric trimmer of UFC.
Related: Manscaped Becoming Public Company
Manscaped will continue to have advertisement placements on the UFC Octagon and exterior horizontal bumpers for all pay-per-view and Fight Night events. Manscaped will also be the presenting sponsor for rounds four and five of all UFC events. There will also be in-broadcast integrations and in-venue fan interactions, including sponsoring the Fighter Description feature during fighter entrances.
Manscaped also sponsors several top UFC athletes such as former UFC featherweight champion Max Holloway, former UFC heavyweight champion Stipe Miocic, and reigning UFC flyweight champion Brandon Moreno.
Paul Tran, founder and CEO of Manscaped, says, "As one of our very first sports marketing partners, UFC was integral in helping Manscaped redefine sports sponsorship worldwide. UFC's unmatched platform not only increased our brand exposure but played a significant role in reaching our target demographic on a global scale, and during the formative years of our business."
Grant Norris-Jones, vice president, global partnerships, UFC, says, "The Manscaped team have been fantastic partners, and we're thrilled to continue our relationship with them. Our sponsorship business has been growing dramatically the past few years, but renewals with innovative brands like Manscaped speak volumes about the value our partners see in continuing to align with UFC to reach their customers."
Joey Kovac, vice president of marketing at Manscaped, says, "In working with the exceptional UFC team beginning back in 2019, we realized what it's like to partner with an organization that immediately and instinctively embraced the Manscaped brand. In addition to prominently highlighting MANSCAPED during fight nights and events, this partnership unlocked many other impactful marketing opportunities for us within UFC's coveted network. We're continually excited by our brand synergies and the new developments to come with this renewal."