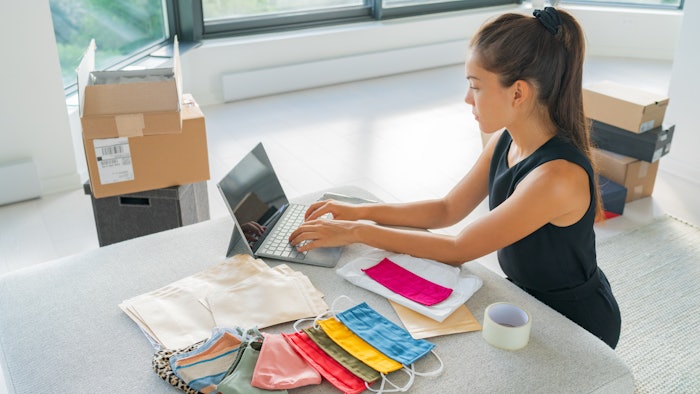 The Alibaba.com B2B Pulse 2021 Year in Review and 2022 Outlook suggests that small- and medium-sized businesses (SMBs) are returning to optimism despite uncertainty over COVID-19. Most are expecting sales and profits to increase over the next six months, specifically due to ecommerce. SMBs and entrepreneurs are looking to scale their business and expand globally, despite some concern over supply chain disruptions and surges in inflation.
Related: 2022 Beauty Spending Forecast
Beauty and personal care were the fourth-highest growing categories on Alibaba.com, with the top markets being the United States, United Kingdom, Canada, Nigeria and India. The top subcategories include wigs, face care, beauty salon equipment, body care and hair styling tools.
Per the report, in 2020, the NFIB Small Business Optimism Index hit 90.9, the lowest it had been since 2008, but SMBs had varying highs and lows throughout 2021. Despite struggles with supply chain disruptions, worker shortages and shutdowns, 71% of SMBs are expecting increased sales over the next six months and 58% expect an increase in profit, according to PNC's semi-annual Economic Outlook Survey.
In January 2021, the cost of a container from China to the West Coast of the United States hovered around $4,248, according to FreightWaves. By October 2021, this number hit a record high of $20,586. The surge in consumer spending combined with a shortage of workers also led to heavy port congestion with cargo ships awaiting entry. The two largest California ports—Los Angeles and Long Beach—account for about one-third of all U.S. imports, per Business Insider.
U.S. ports are moving toward a 24/7 work schedule, hoping to match the round-the-clock operations in other parts of the world. Additionally, companies started to establish multiple chains across different regions, finding new suppliers to manufacture their wares.
Countries around the world have experienced varying levels of supply chain disruptions. Europe's supply normalized to pre-pandemic levels, but Brexit contributed to a shortage of truck drivers. Vietnam faces a substantial labor shortage and constant closures due to COVID-19 outbreaks, and China's power shortages affected production, per the report.
The consumer price index hit 7% in December 2021, the highest since June 1982. The three main contributing factors to this are price drops throughout 2020, global supply chain disruptions and labor shortages.
According to The NFIB's December 2021 Report, 22% of U.S. SMBs cited inflation as the single most important problem operating their business.
Ecommerce has been the savior for many SMBs. In September 2021, the Salesforce Small and Medium Business Trends report showed that 71% of 2,500 SMBs suggest getting online was the reason they survived the pandemic.
Of the small businesses surveyed in the Visa Back to Business Global Study, 90% credited their survival to increased efforts to sell via ecommerce. The study also shows that, on average, 52% of revenue came from online channels in the last three months.
In the December 2020 Alibaba.com US B2B Small and Medium Business Survey, 93% of 5,015 B2B companies reported conducting some portion of their business online. The amount of self-employed workers is the highest its been since 2008, increasing 6% since last year, according to The Wall Street Journal.