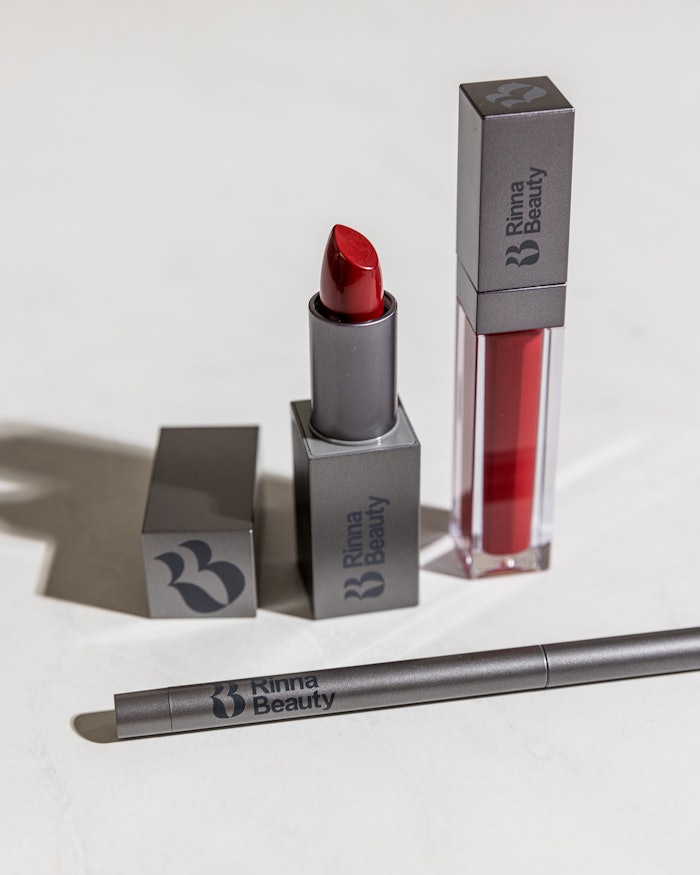 Rinna Beauty has announced it has become certified animal cruelty-free by Cruelty Free Kitty. 
The Cruelty Free Kitty criteria confirms that any final product under the Rinna Beauty label has not been tested on animals, does not contain ingredients of animal origin, is not sold in countries requiring animal testing, and neither the suppliers nor any third parties test on animals.
Rinna Beauty formulas are 100% vegan, gluten-free and absent of parabens, sulfates and phthalates.
Lisa Rinna said, "In creating Rinna Beauty, my guiding principle was that it be respectful of humanity, life of all forms and the world we live in. I love animals and I knew I could make a difference by ensuring that this brand would take the high road in the development and testing of our products. For me that's a non-negotiable."
Cheryl Krakow of SEL Beauty, which distributes Rinna Beauty, said, "The market for cruelty free cosmetics has grown exponentially in the last decade, as clients have greater social awareness and care about the origin and ethical impact that these products have. It is a point of differentiation, and it is a deciding factor for consumers as they seek quality in tandem with responsibly produced cosmetics."