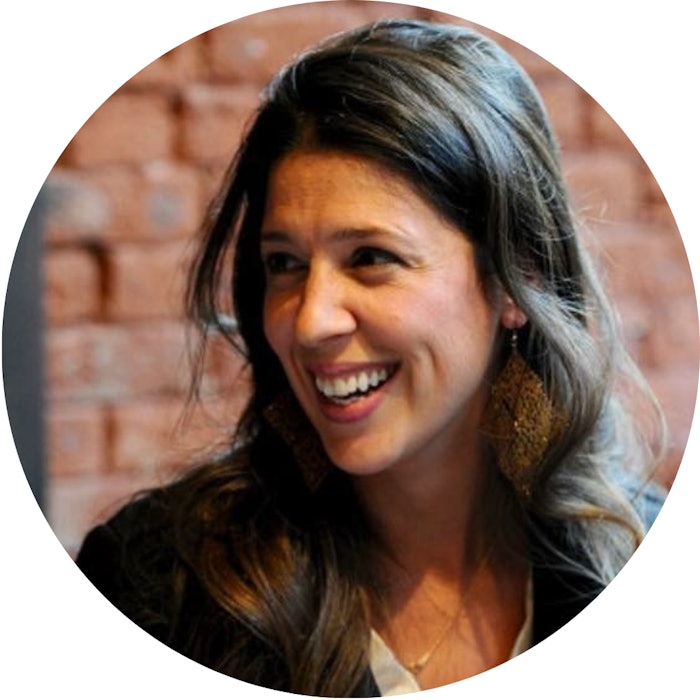 sparks & honey announced the promotion of Kristin Molinari Cohen to Chief Marketing Officer, the first CMO in company history. Cohen has been with sparks & honey since 2017, most recently serving as senior vice president, marketing and business development. In her new position, Cohen will oversee all marketing initiatives and develop client growth.
Related: Stephenson Creates Sustainability Position, Appoints Maisonnette
During her time at sparks & honey, Cohen has assisted in the development of intelligence reports, including Truth, Trust, and the Future of Commerce; Future of Giving; Precision Consumer 2030; The Equity Effect and Business Bets 2022. She also contributed to the growth of diversity, equity and inclusion practices within the company.
Prior to sparks & honey, Cohen held marketing positions in publishing companies Saveur, Allure, Travel + Leisure and Men's Health. In October 2015, Cohen left the publishing industry and co-founded Delicious Contents, an editorially-focused food content collective, before joining sparks & honey in March 2017.
Terry Young, founder and CEO of sparks & honey, said, "Kristin has a proven history of advising C-suite executives on how to think in a culture-first way. She's helped us build lasting relationships with top executives from government agencies to the Fortune 100, redefined our brand, and driven continuous growth, giving our teams the runway to do remarkable work. In this elevated role, Kristin will continue to be an essential part of sparks & honey's growth, helping brands understand the business impact that always-on cultural intelligence can bring to their business."
Cohen said, "From reinventing food culture to reimagining content creation, what's new and what's next has always inspired me in my career. sparks & honey has given me the opportunity to work with innovative leaders looking to use culture to define the new and next for them in their organizations. I'm honored to be sparks & honey's first CMO and help more organizations take advantage of the power of culture."