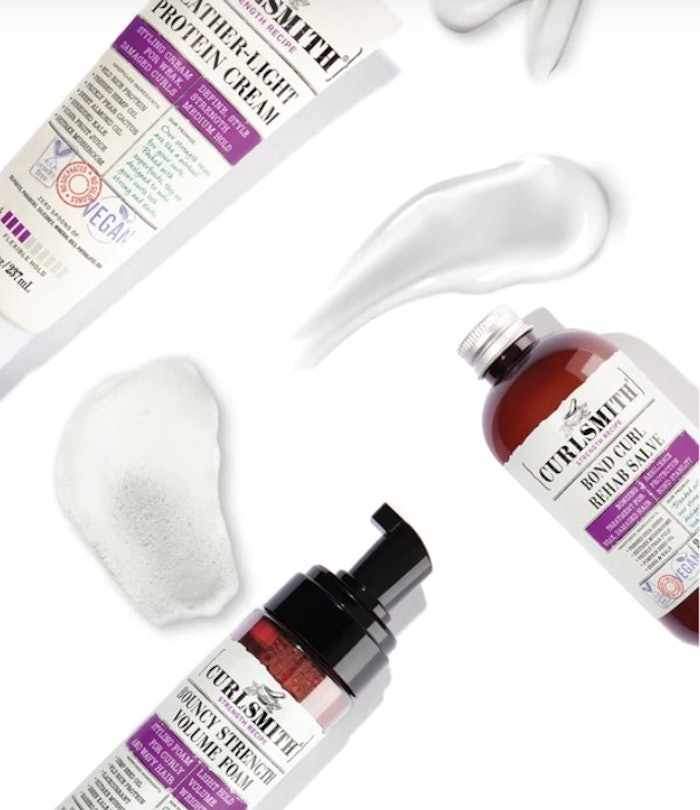 Helen of Troy has acquired Recipe Products, which houses the Curlsmith hair care range, for $150 million in cash.
Curlsmith's curl-loving range of conditioners, shampoos and co-washes was created in partnership with expert trichologists and stylists specializing in healthy hair.
Curlsmith now becomes the most profitable brand in Helen of Troy's portfolio.
Michal Berski, Curlsmith founder and CEO said, "Helen of Troy has a talent for spotting exceptional indie brands that do things differently, and turbo charging them. So, from the get-go we knew that Curlsmith would be a compelling strategic fit. As a market-leading textured haircare brand, Curlsmith both complements and brings a new dimension to their already enviable prestige hair care portfolio."
Julien R. Mininberg, CEO, Helen of Troy said:
We believe Curlsmith is an excellent fit with Helen of Troy, both strategically and financially. This transaction advances Helen of Troy's strategy to invest in businesses that can accelerate profitable growth in categories where we can add value and leverage our scalable operating platform. It aligns with a key Phase II M&A objective of tucking in early stage, fast growing, and disruptive innovators to complement our portfolio of leadership brands. Curlsmith expands our platform in prestige beauty to capitalize on the fast-growing textured hair market. Approximately 60% of U.S. consumers have curly or textured hair. Prestige textured hair care products are growing 10 times faster than products for non-textured hair, and twice as fast as mass market textured hair products.
Curlsmith is winning by empowering consumers with curly and textured hair to love the hair they have and simplify care. The business more than doubled in size between calendar years 2020 and 2021 and we expect it to continue to grow at a healthy double-digit rate. As our third transaction in Beauty so far in Phase II, Curlsmith will complement our Drybar, Revlon and Hot Tools brands by broadening our range of offerings to consumers and professionals across the good, better, and best segments and adding more prestige liquids to our portfolio.
We see excellent upside potential for Curlsmith, and we expect to add significant value to it by capitalizing on our expertise in beauty and our shared services platform. In beauty, we will be immediately adding capability through a much larger salesforce in brick and mortar and online, additional DTC capability, marketing, category development, appliance know how, and an international go-to-market footprint. Once we complete the necessary integration activities, we expect to add further value to the business and achieve meaningful synergies by leveraging Helen of Troy's highly capable global sourcing, distribution, and back-office shared service capabilities.