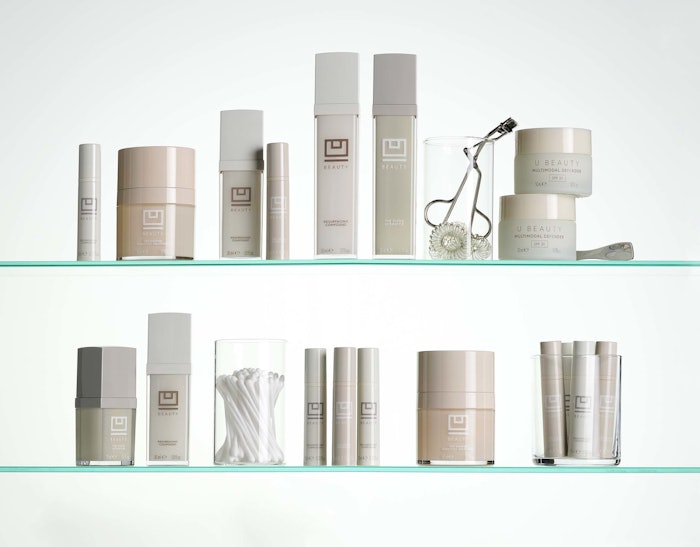 U Beauty has received a strategic investment from Sandbridge Capital, which will be used to accelerate the brand's multi-channel, cross-category global growth. Sandbridge recently invested in Madison Reed, and previously invested in Ilia Beauty.
Sandbridge Capital is a consumer focused private investment firm that partners with leading high growth global brands and represents U Beauty's first institutional capital. 
Tina Craig, U Beauty's founder and chief creative officer, said "For a founder, finding the right growth partner is a grueling process. There's typically some aspect of the conversation that makes you feel particularly protective of your brand. But, from our very first conversation with Ken and his team, there was a natural affinity—personal, professional, and strategic—between U Beauty and Sandbridge that made our partnership feel like an inevitability. Of course, their stellar track record and roster of blue-chip advisors appealed to us. Both companies also share a fundamental perspective that there are no shortcuts to skillful long-term brand-building and Sandbridge possesses the expertise, wherewithal, and vision to help propel U Beauty to a bigger, brighter future."
Katie Borghese, U Beauty's founder and chief marketing officer, said, "Not only does Sandbridge have reverence for brand equity and value the individuals driving the company, we are intrinsically aligned on U Beauty's vision, mission, and strategy. With unyielding discipline, we maintain a focus on exceptional products, launching only when the formula is just right, and the product offers real value innovation. We want to break through existing conventions within the skincare industry and create substantial change, and with this new partnership, our goals will undoubtedly be realized."
Ken Suslow, Sandbridge founder and managing partner, said, "U Beauty is compellingly positioned at the intersection of where luxury beauty meets science-driven efficacy in support of its elevated skin care solutions. We are super enthused to partner with Tina, Katie, and their highly impressive team as the company redefines performance skincare with their continued breakthrough product innovation. U Beauty is one of those rare mission driven brands that we have had the good fortune to partner with over the years, with its authentically modern clean beauty approach and importantly differentiated brand positioning. We are excited to contribute our experience in helping to build enduringly successful global brands in support of U Beauty's demonstrably strong foundation."