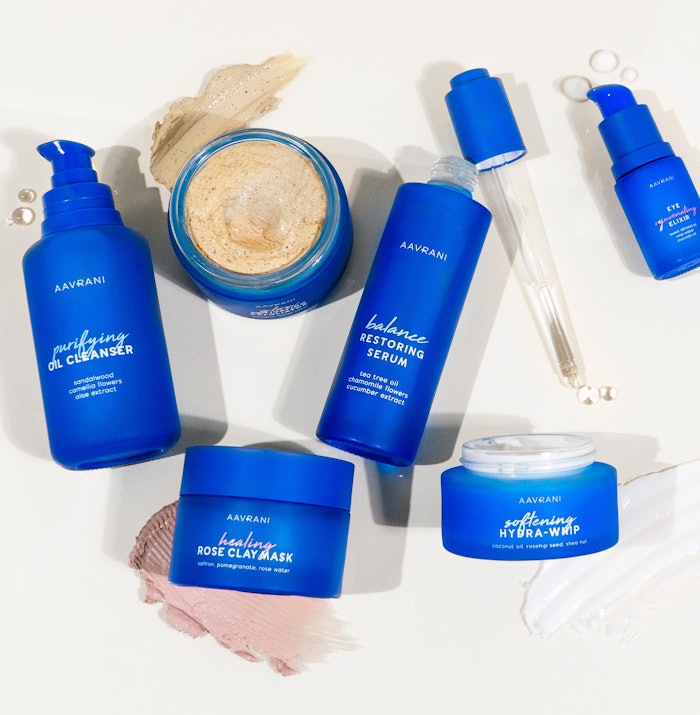 Ayurvedic beauty continues to grow. First up, Jivana, a skin care line that fuses modern active ingredients and ayurvedic botanicals, has launched.
Previously: As of Today Skin Care Brand Launches
Founded by Tracy Adkins, an NCC board certified women's health care nurse practitioner and a NAMA certified ayurvedic practitioner, Jivana's formulations are rooted in ayurvedic tradition and are aligned with the principal energies of the body, doshas.
Each of the brand's products has been made to cater to the specific concerns associated with each type of skin, or has been formulated with tridoshic ingredients, such as Tridosha Ghee Balm, which is suitable for all three constitutional types: vata, pitta and kapha.
Jivana is 100% cruelty-free and Leaping Bunny certified.
The products are manufactured locally in the United States with sustainably sourced ingredients and are housed in packaging made from recycled and recyclable materials.    
Products in the line include:
Tridosha Ghee Balm: A replenishing blend of ghee, organic shea butter and organic beeswax is fortified with ceramides, squalane and a blend of amla, haritaki and the king of herbs, ashwagandha. It is n

ourishing for all skin types.
Kapha Balancing Facial Serum: This lightweight almost gel-like serum treats visible signs of kapha imbalance, including breakouts and excess oil production. An anti-inflammatory blend of niiacinamide, copper peptides and aloe is combined with tulsi, guduchi and turmeric to rebalance the skin without drying it out. 
Pitta Soothing Facial Serum: This cooling, milky essence-like serum gently soothes visible signs of a pitta imbalance, including skin redness, irritation and flare-ups of rosacea or eczema. An anti-inflammatory blend of squalane and niacinamide combined with amla, manjistha and resurrection lily supports sensitive, stressed and irritated skin, leaving it feeling comfortable, fresh and dewy.   
Vata Nourishing Facial Serum: This lightweight oil-based serum hydrates and replenishes dry, dehydrated and fatigued skin -the visible sign of vata imbalance. Its antioxidant-rich formula features a potent blend of squalane and 10% vitamin C combined with shatavari, ashwagandha and turmeric, promoting glowing, healthy-looking, rejuvenated and well-aging skin.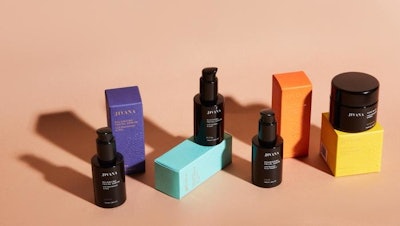 Meanwhile, Aavrani, an Indian-inspired and modern Ayurveda beauty brand, has received a $7 million Series A funding round, which will be used to further its mission, bringing Ayurveda to the forefront of the global beauty industry through both education and product expansion.
This round of fundraising is the third and largest for the brand, following a $2 million seed round in 2021. After a brand refresh in 2020, Aavrani has experienced annual sales growth of 400%.
Continuing this growth, the brand plans to increase both distribution and production while building their internal team. Breaking into new categories can be expected over the next year, with an expanding product pipeline.
Rooshy Roy, AavraniI co-founder and CEO, said, "When I started Aavrani in 2018, the average U.S. consumer hadn't yet caught on to the concept of the Indian Beauty approach, and many investors didn't see the value. Now, my mission around sharing ayurvedic beauty with the world is clear. I am honored and humbled to be a part of this shift in perspective, as Aavrani I continues to propel Indian beauty to the global stage.
Roy continues, "We are focused on brand growth and expansion, but my main goal is to shift the consumer mindset from quick fixes to daily rituals. That's the real difference between Ayurvedic wisdom and the beauty industry that we've come to know. Ultimately, Beauty is embedded in the choices we make and rituals we practice every day—it's the sum of those rituals over a lifetime. Aavrani  encourages us to practice these rituals, so we will never promise a miracle in a jar. We want to celebrate and empower our community to feel beautiful as they're intended to be, without unrealistic pressures or expectations."
Joey Mullick of Skara Ventures, said, "Aavrani I is a natural fit for us because we focus on backing exceptional South Asian founders and South Asian-focused brands. We believe in the Aavrani mission and look forward to being part of this next phase."