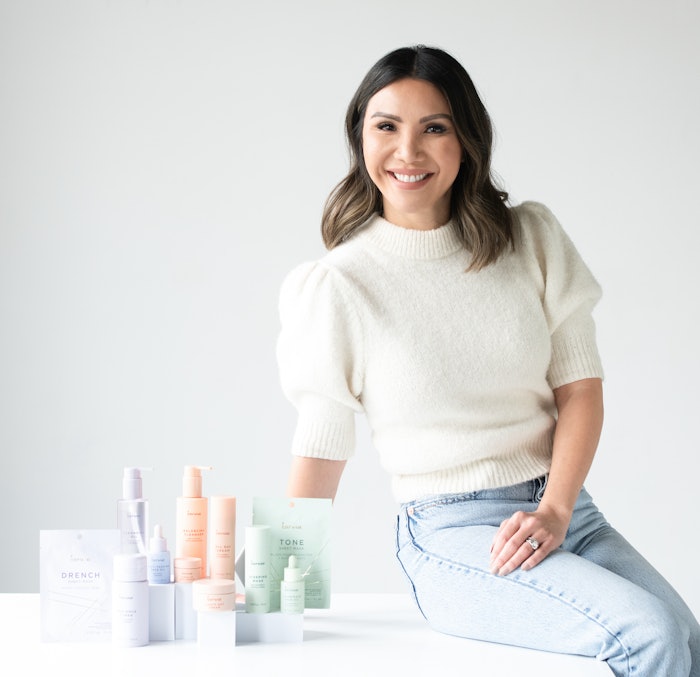 Karuna Skin, which launched its skin care line at Whole Foods Market in February, combines clinical science and adaptogens with traditional practices such as Ayurveda and Traditional Chinese Medicine (TCM).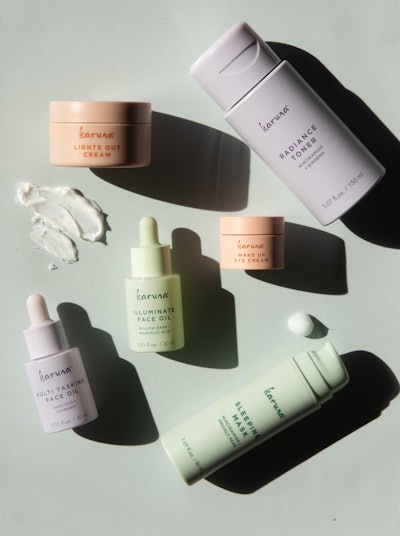 The focus is noteworthy. NPD noted earlier this year that consumers are showing more interest in clinical brands, which account for 34% of skin care category sales in the United States. By comparison, natural brands have stalled, accounting for 28% of skin care sales.
The Karuna Skin for Whole Foods Market line features 11 SKUS with prices ranging from $5-23. The brand's three collections, Maintain, Boost and Correct, restore balance in the skin, allow customers to personalize their skin care routine based on their skin concerns and visibly brighten skin, respectively.
Key ingredients include black hoof mushroom, snow mushrooms and prickly pear cactus.
Linda Wang, founder and CEO of Karuna Skin, told Global Cosmetic Industry, "Combining both clinically studied ingredients and those that come from a holistic background like TCM and Ayurveda, is so important when it comes to achieving skin balance and results. Before they were used topically, most TCM and Ayurvedic ingredients were incorporated into the diet because of their detoxifying and anti-inflammatory benefits. These powerful anti-inflammatory properties work wonders in skincare to help get stressed-out skin back to a balanced, high-performing state. Partner that with clinical ingredients and the results are endless!"
Back in February 2022, Kathleen Chiang, assistant category merchant at Whole Foods Market, noted, "Karuna Skin offers on trend formulations that include unique ingredients like black hoof mushroom, snow mushrooms and prickly pear cactus."