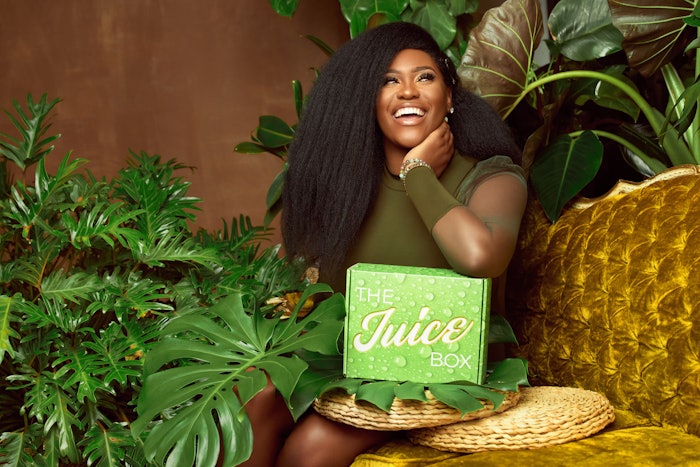 Sally Beauty has selected Jasmine Shamberger of Luxxi, which makes salon-quality press-on nails, and Whitney Eaddy of Juices & Botanics, a hair care company for natural textured hair, as the winners of its Cultivate accelerator program.
Shamberger and Eaddy will each receive $15,000 and a one-year mentorship with Sally Beauty as part of the Cultivate program, which supports small businesses by bringing their unique, innovative products to consumers on a larger scale.
In addition, Luxxi's press-on nails and Juices & Botanics hair care products will be available in select Sally Beauty stores and on SallyBeauty.com starting January 2023.
Shamberger and Eaddy went through a rigorous selection process before being chosen as the winners of the accelerator program.
They participated in a four-week virtual retail-readiness boot camp that offered insights and advice in key areas, including marketing, merchandising, legal, e-commerce and store operations.
At the end of the boot camp, the finalists used what they learned to pitch their businesses to Sally Beauty Holdings executives, who determined the Cultivate winners.
Shamberger created Luxxi in June 2020 to elevate and modernize the press-on nail experience. In less than 10 minutes, users can apply the Luxxi durable press-on nails, achieving a salon-quality, on-trend manicure at home for a fraction of the cost, according to Shamberger.
Eaddy developed Juices & Botanics because she could not find a product that alleviated dryness and helped with manageability and length retention for natural textured hair. Juices & Botanics uses a proprietary process involving lightweight humectants, natural proteins, silk amino acids and crucial vitamins to penetrate the hair fiber, improving absorption of water and nutrients. The result is hair that can naturally hold—and ultimately retain—moisture and length, creating the optimal environment for healthy growth, according to Eaddy.
Maryann Herskowitz, group vice president of merchandising for Sally Beauty, said, "We're always looking for new, original products to bring to our consumers looking for quality products at an affordable price."
"To have Sally Beauty as our first retail partner, guiding and mentoring us during this process, is incredible," Shamberger said. "This is a once-in-a-lifetime opportunity that can truly take Luxxi to the next level."
Eaddy said, "This partnership will give more people with textured hair access to the Juices & Botanics line of leading-edge products to support a healthy natural hair journey, and I couldn't be more excited."