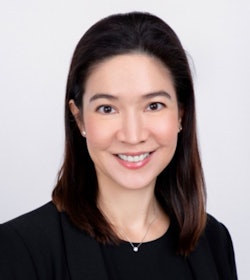 The Beauty Health Company has appointed Stefanie Gebauer as president of Southeast Asia and Jon Arnold as president, EMEA.
The two leaders will join BeautyHealth's executive committee and drive end-to-end commercial operations in their respective regions, overseeing in-market teams, the local P&L, go-to-market strategy, marketing and sales.     
Arnold most recently served as chief commercial officer for the Americas at French spirits group Rémy Cointreau. Prior to that, he spent more than 20 years at L'Oréal.
Gebauer drove the in-region business for Shiseido prestige brands, John Master Organics, Aesop and L'Oréal.
Gebauer and Arnold will assume responsibility for increasing Hydrafacial's omnichannel penetration within medical, spa, retail and hospitality locations; and fostering the growth of the Hydrafacial Nation.
As part of this, they will lead the planned rollout of Hydrafacial's next generation delivery system, Syndeo, in EMEA and APAC in 2023.     
BeautyHealth president and CEO Andrew Stanleick said, "I am thrilled to have Jon and Stefanie come aboard. They round out a global commercial team that has delivered record results in recent quarters and stand to boost BeautyHealth's performance in some of our most important growth regions."
Arnold said, "I am delighted to join Andrew and the rest of the BeautyHealth team as it embarks on its next growth chapter. Personally, I am very excited and honored to lead the EMEA Team. Hydrafacial's unique technologies and category-disrupting mindset are incredibly exciting, and there is a huge opportunity to deliver our great products and innovations to address the beauty needs of millions more consumers across the continent."
Gebauer said, "I am excited to join BeautyHealth to expand and drive the business and brand awareness in the Southeast Asia region. I look forward to working with Andrew and the team at BeautyHealth to create value and growth across new markets, accelerating the global presence for the company."