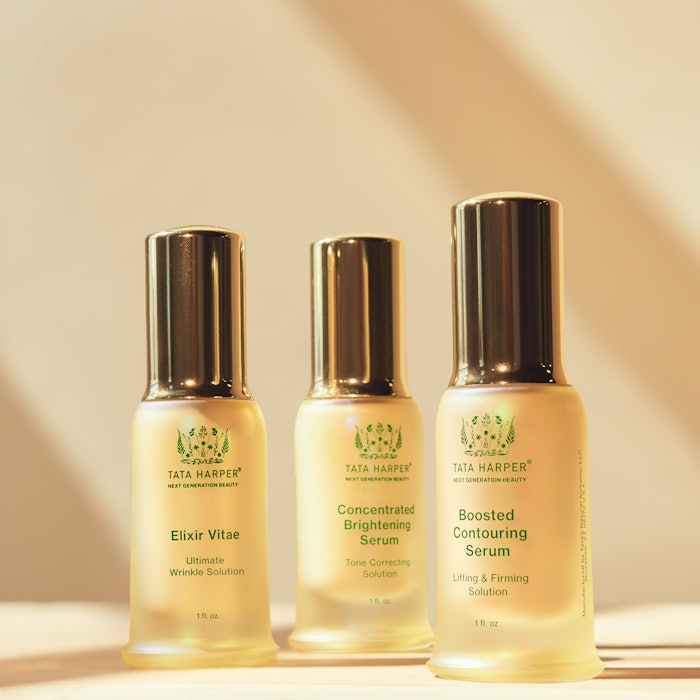 Amorepacific has announced it is acquiring Tata Harper, signifying the company's intention to continue its penetration of global markets with a firm focus on consumers in North America. The closing of the acquisition is expected to occur in early the fourth quarter of 2022. 
Tata Harper, the company's co-founder, will continue to lead the brand.
With a primary focus on the U.S. market, Tata Harper currently sells its products in 25 online stores, including its own direct-to-consumer website, Net-a-Porter, and Cult Beauty, as well as in more than 800 brick-and-mortar retailers.
Tata Harper received a minority investment from Alliance Consumer Growth in 2015. 
Amorepacific will expand Tata Harper's business to the Americas and Europe, while realigning strategies to further broaden its presence in Asian markets. 
Amorepacific will also enhance the profitability of Tata Harper by leveraging its scale and streamlining a variety of internal processes.
Jinpyo Lee, chief strategy officer at Amorepacific Group, said, "Tata Harper is a clean beauty brand instilled with the core values of healthy beauty—values that society and consumers are looking for today. Fueled by Amorepacific's top-notch R&D and P&L infrastructure, we expect Tata Harper will be able to significantly expand its footprint in the western and Asian markets."
Harper said, "Henry and I founded the brand on our farm in Vermont in our quest to develop a portfolio of products which will deliver efficacious results and a luxury experience without having to compromise your health. Our approach to formulation, including full control of manufacturing, has allowed us to pioneer the next generation of beauty. I look forward to leveraging Amorepacific's expertise to drive global growth and continue to serve our consumers, who rely on Tata Harper to deliver the most results from their skin care."