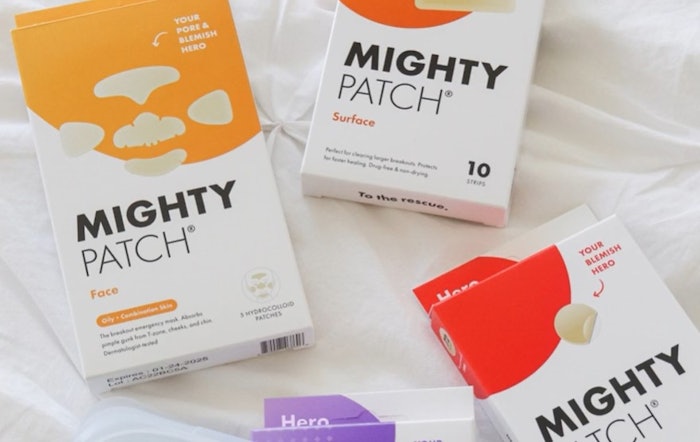 Church & Dwight Co. is acquiring the Hero Mighty Patch brand and other acne treatment products for $630 million. The transaction, which is subject to customary closing conditions, is expected to close in the fourth quarter.
Hero's net sales for the trailing 12 months through June 30, 2022 were approximately $115 million. The products are currently only marketed in the United States.
Church & Dwight expects to expand Mighty Patch's limited distribution by leveraging its U.S. retailer relationships and international footprint.
Church & Dwight 2022 Outlook
Church & Dwight expects full-year reported sales growth of 2% to 4%. 
Matthew T. Farrell, Church & Dwight CEO, said:
Mighty Patch represents a powerful addition to our existing Specialty Hair and Skin portfolio which includes Nair, Batiste, Viviscal, Flawless, and Toppik. The Mighty Patch brand is a problem/solution product with a strong position in a growing category. The total acne treatment category in tracked channels is approximately $700 million. The patch form has grown to 18% of the acne treatment category as more consumers transition away from lotions and ointments to a patch solution. The brand skews towards younger consumers and consistently has a high level of brand loyalty and repeat purchase.
Hero is located in New York City with a highly capable management team led by the three founders, Ju Rhyu, Dwight Lee, and Andrew Lee. In addition to cash, approximately 10% of the purchase price will be conveyed to the founders in restricted stock. The founders are expected to remain and continue to run the business while leveraging Church & Dwight's scale and capabilities. We intend to maintain the NYC location and retain Hero employees. We are pleased to welcome them to the Church & Dwight family. Hero is nimble and asset light and should be an excellent fit at Church & Dwight.