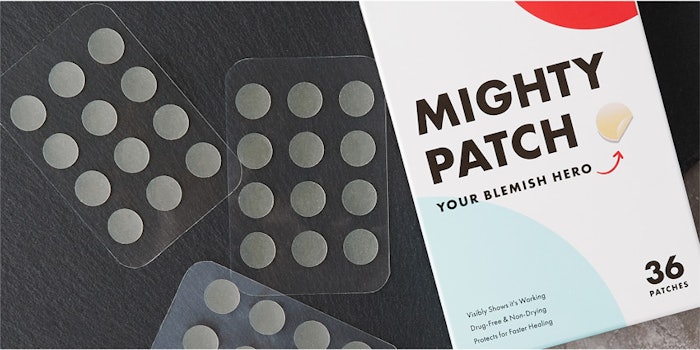 Mighty Patch Acne Patches by Hero Cosmetics are meant to be a quick fix for unexpected facial blemishes. 
The patches contain hydrocolloid, a fluid-absorbing agent that draws out pus and other impurities from a pimple, according to the brand's website. Additionally, the patches aim to reduce the size of pimples, speed up the healing process and protect the skin.
The patches reportedly work best on pimples that have come to a head. Users are encouraged to apply the patch to a clean pimple and leave it on overnight for best results. 
A 36-count box of 12 mm Mighty Patches retails for $12.99.