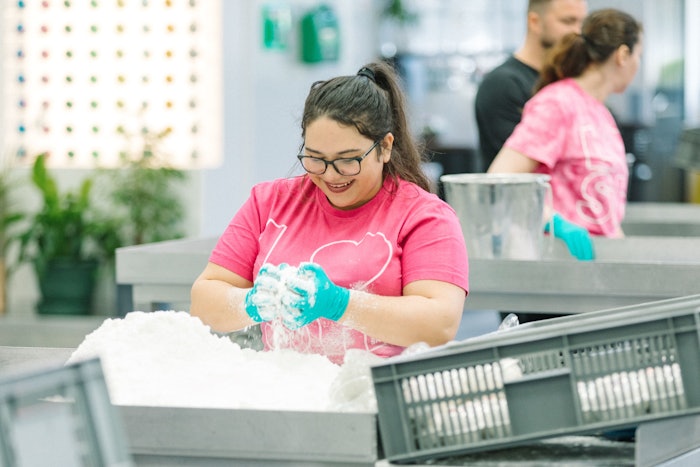 Lush is boosting its manufacturing and distribution capabilities by expanding into two warehouse units at its headquarters in the United Kingdom.
Located in the seaport town of Poole along the southern coast of England, the two units at Fleets Corner Business Park provide Lush with an additional 103,000 sq ft of space.
The units strengthen Lush's manufacturing hub and expand its total space at Fleets Corner Business Park to 275,000 sq ft, per the brand.
One unit will house Lush's material goods warehousing and production, which produce the color formulations for its global manufacturing sites.
The production departments for its oral care, makeup, lip balm and bubble bath bar ranges will operate out of the other unit.
The units are strategically located at the front of the Nuffield Industrial Estate and adjacent to the A3049 highway, providing convenient access for transportation of its products.
The new units will help Lush strengthen its global presence, according to the company. The brand, which sells skin, body, oral and hair care products as well as bath and makeup products, operates 900 stores across 48 countries.
Chase Clark, Lush manufacturing director, said, "The signing of the units at Fleets Corner Business Park is part of Lush's strategic plan to secure the right space in the right place. The addition of these alongside our existing presence at the park takes 66% of our Poole-based operations within Fleets Corner. This enables us to consolidate our manufacturing campus on the Nuffield Industrial Estate, supporting current capacity and future growth."