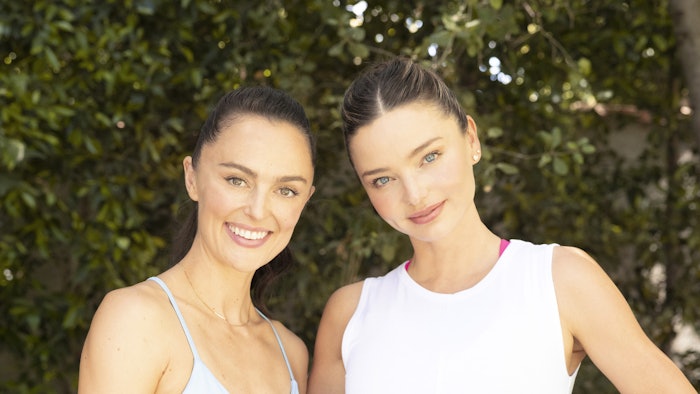 Retrieved from The Sculpt Society Press Release
Celebrity fitness trainer and founder of The Sculpt Society (TSS), Megan Roup and founder and CEO of Kora Organics, Miranda Kerr launched a two-week full body "Feel Good Program" that features quick workouts under 20 minutes.
Related: Revolution Beauty Debuts Revolution Gym Range
The TSS x Kora Organics Feel Good Program is available via The Sculpt Society app and includes:
2 x 15 min low impact full body
2 x 15 min low impact sculpt
2 stretch videos
2 meditations
Coinciding with the program launch, Kora Organics is launching a nutrient-rich body care trio: Invigorating Body Scrub, Nourishing Hand & Body Lotion and Renewing Hand & Body Wash. The collection was formulated to hydrate the skin, restore moisture and leave the skin glowing.
"I've been training with Megan for a few years now. I love moving my body and the energy it brings. Life is busy but just taking a few moments for yourself makes the world of a difference.  I'm so excited for everyone to try the new Feel Good Program. Launching this program alongside our newest body care collection from Kora Organics helps nourish your mind, body and spirit," said Kerr.