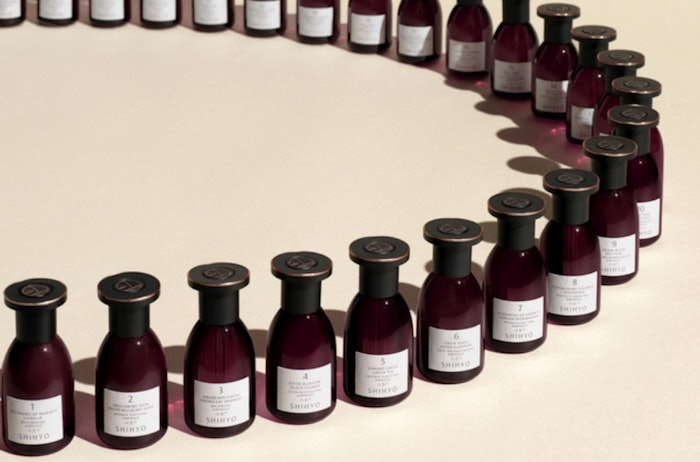 L'Oreal Groupe, together with Hotel Shilla and Anchor Equity Partners, is launching Shihyo, a new luxury beauty brand through third-party joint venture Loshian.
Shihyo, which means "the wisdom of time," is inspired by the Asian wisdom of the 24 seasons.
All formulas include the signature ingredient called ShiHyo24, a patented, nutrient-rich concentrate of 24 herbal ingredients infused with fermented rice water and ginseng water.
Shihyo offers 24 different types of ampules featuring 24 herbal ingredients, along with other skin care products such as facial cleanser, essence and cream, as well as scalp care products such as shampoo and conditioner.
Shihyo's first flagship store, the "Seoul Garden," will open in the coming months at The Shilla Seoul Hotel in Korea.
Cyril Chapuy, president of L'Oreal Luxe, said, "L'Oreal Luxe is very pleased to announce the launch of Shihyo through a partnership with Hotel Shilla and Anchor Equity Partners. Rooted in an exceptional traditional wisdom and knowledge of naturality, Shihyo represents the epitome of Asian luxury beauty. Empowered by science, Shihyo delivers the highest skincare quality thanks to its signature patented ingredient, offering the most elevated luxury beauty experience."    
In-Gyu Han, COO of Hotel Shilla, said, "Shihyo is a luxury beauty brand that brings out the best of naturality and efficacy with seasonal ingredients directly sourced from local farmers in Korea. With our rich retail expertise married with L'Oreal's strong brand building capabilities, we believe Shihyo  will elevate the desire for natural, luxury beauty in Asia."
Sanggyun Ahn, managing partner of Anchor Equity Partners, said, "We are glad to join this partnership to support the growth of the most unique brand in Asia and globally. We have full confidence that Shihyo will meet the discerning consumers' needs with new luxury beauty routines."