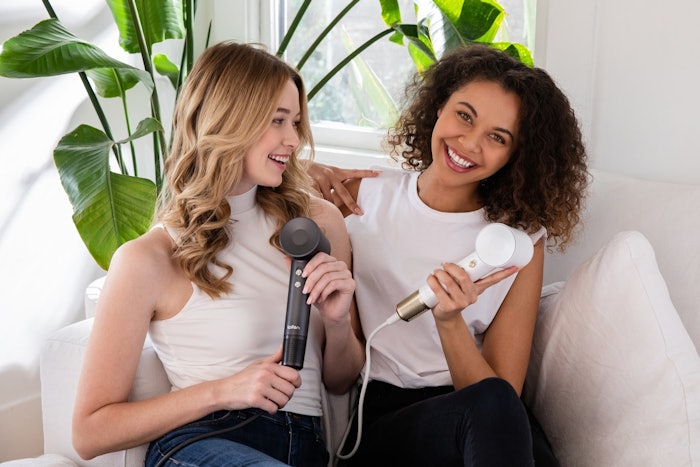 The CES 2023 Innovation Awards have recognized beauty tech honorees for the event taking place January 5-8, 2023. Recipients feature envelope-pushing concepts and tech. 
Previously: L'Oréal Reveals Hair Coloring Technologies Ahead of CES 2022
Amorepacific's Cosmechip Device
Amorepacific's Cosmechip is an at-home beauty device that creates skin care on the spot using an active-chip which contains waterless active formulations. 
When the selected chip is inserted, water flows into the chip with a specially designed path to provide a balanced blending of water and active formulations to complete the final skin care product.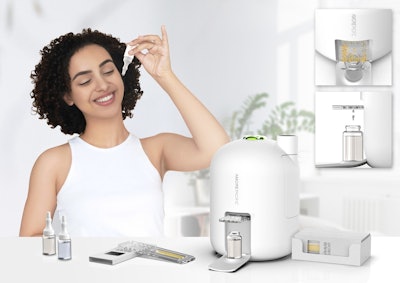 Park Youngho, the head of the Amorepacific R&I center, said, "Being the recipient of the CES Innovation Award for four years in a row is the outcome of the persistent R&D efforts that go into developing tailored technologies for our customers. We will continue to devote ourselves to offering our global customers the best and the most products."
Laifen Hair Dryer
The Laifen hair dryer is designed to dry any kind of hair in half the time of regular hair dryers at a reduced noise level.
The portability, along with a lightweight and compact design, enables it to fit in a regular handbag or suitcase.
Chowis AI Full Face Diagnosis 
Chowis' mySkin F.A.I.N AI full-face skin diagnosis solution won in the digital health category. The system analyzes skin using AI algorithm technology.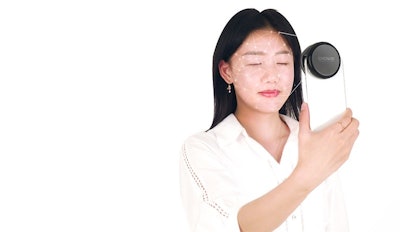 MySkin F.A.I.N. is a small and portable device that can be used as a clip-on mechanism on a mobile phone or tablet and utilizes optimized lighting to analyze a total of 12 skin analysis parameters, providing more accurate optical analysis results.
Choi Won Suk, CEO of Chowis, said, "The past few years have brought a lot of changes in the health and beauty industry. Chowis adapts and innovates in order to address these changing needs, and we believe that our solutions, especially Myskin FAIN, match the present and future needs in skin analysis. This award serves as another milestone, and we will continue to work diligently to achieve our corporate mission of providing the best products and services to our customers around the world." 
Rootonix's Dr. Finger Volume Booster ver. 2.0
Rootonix's Dr. Finger Volume Booster ver. 2.0 is a tiny device designed to diagnose scalp conditions and prevent hair loss. 
It can replace a medical device that is 50 times heavier with the same performance, per the company.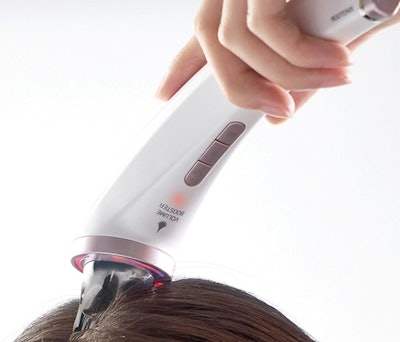 The device can be connected to the company's app to perform professional hair loss management at home.