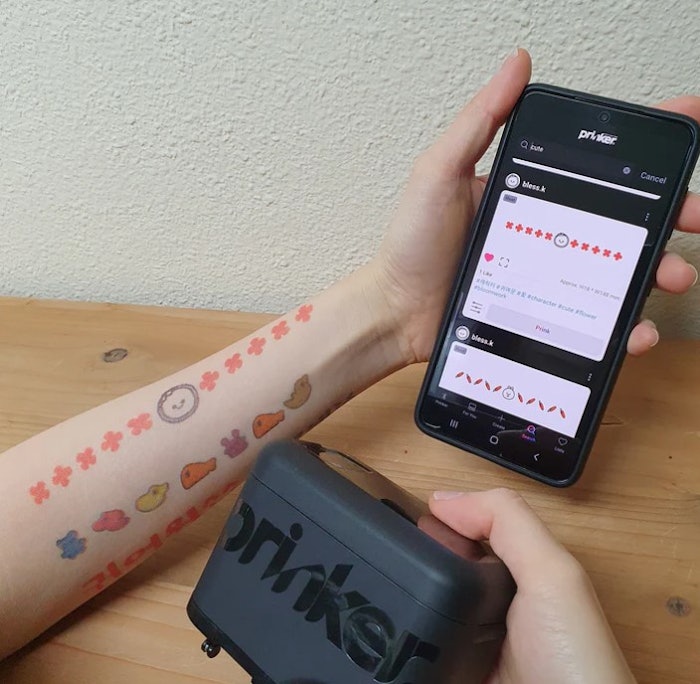 L'Oréal has made a minority investment in micro-printing startup, Prinker Korea. L'Oreal and Prinker have been working together for several years to develop L'Oreal Brow Magic, reportedly the first handheld, electronic brow makeup applicator. 
Prinker Korea's temporary tattoo products have won multiple CES Best of Innovation awards and the prestigious global iF Design award.
Barbara Lavernos, deputy CEO in charge of research, innovation and technology at L'Oréal, said, "At L'Oreal, our researchers are partnering with high end technology start-ups to create the future of beauty. Together, by combining our expertise, we develop unmet personalized consumer experiences. Through this strategic investment, we can fulfill our deep commitment to bringing breakthrough beauty technologies that truly empower boundless personalization and self-expression into the hands of every person."
Luke Yun, co-founder and CEO, Prinker Korea Inc., said, "We are thrilled to enter this new phase of partnership with L'Oréal, who aligns with our mission of empowering consumers with versatile and customizable tech to express themselves. Their century-long heritage of beauty, research and development, and sharp focus on beauty technology will allow us to reach more consumers than ever before. Their investment will enable us to create innovations that will have the best solutions for people worldwide, and we are elated to work together to reach this goal".