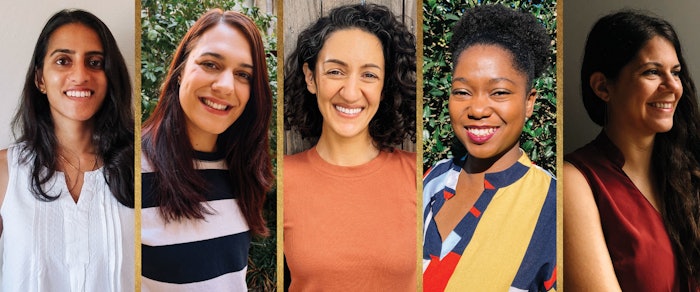 L'Oréal USA has announced the recipients of its 2022 For Women in Science (FWIS) Fellowship, an annual program that awards five female postdoctoral scientists grants to advance their research.
The 2022 L'Oréal USA For Women in Science Fellows include:
Sikoya Ashburn: Researches neuroscience at the University of North Carolina, Chapel Hill.
Sarah Burnett: Researches mathematics at the University of California, Los Angeles.
Marina LaForgia: Researches ecology at the University of California, Davis.
Sandya Subramanian: Researches biomedical engineering at Stanford University.
Margot Wohl: Researches neuroethology and microbiology at Johns Hopkins University.
Since 2003, the L'Oréal USA For Women in Science program has invested nearly $5 million in the work of innovative women scientists and recognized 95 postdoctoral female scientists.
The program seeks to build a community of women at the postdoctoral level and empowers them to continue their research, attain leadership positions, and serve as mentors for the women and girls who follow in their footsteps.
The candidates for the U.S. For Women in Science Fellowship Program are evaluated based on their intellectual merit, research potential, scientific excellence, and their commitment to supporting women and girls in science.
David Greenberg, L'Oréal USA's CEO and president of North America, said, "L'Oréal's commitment to the cause of women in science runs deep. Today, our company continues its proud heritage of advancing scientific knowledge in our industry with a scientific workforce in the US that is comprised of 70% women. We are thrilled to recognize the remarkable 2022 class of L'Oréal USA For Women in Science Fellows and showcase their work across a wide range of fields. Their work is not only critical to solving our biggest societal challenges today, but also inspiring the next generation of women in STEM."
Marissa Pagnani McGowan, L'Oréal's chief corporate social responsibility and sustainability officer for North America, said, "This year's L'Oréal USA For Women in Science Fellows exemplify all that we aim to celebrate and accomplish with this program. We believe it's imperative to create these opportunities and drive visibility to women in STEM for the next generation of girls and young women. Every contribution by women in STEM serves as a powerful reminder that the world has been served well by supporting women at these critical junctures in their careers."