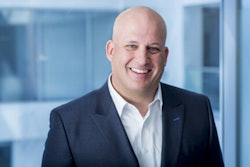 PLZ Corp has named Brett Finley its new CEO, effective February 15, 2023. 
Finley will focus on leveraging PLZ's extensive R&D resources and product breadth to bring customized solutions to its customers, while continuing to drive strategic acquisitions.
He brings more than 25 years of specialty manufacturing industry leadership. Finley joins PLZ Corp from Fortune Brands, where he served as president of outdoors and security. 
At Fortune Brands, Finley was responsible for overseeing organic and inorganic growth initiatives and managed a business segment with 7,800 employees across five business units. 
Finley said, "PLZ is a leader in producing innovative specialty aerosol and liquid products and packing solutions for its customers, and I am thrilled to join the company's leadership team. I am impressed by the exceptional quality of PLZ's products and its commitment to customer-centered solutions. I look forward to working with the talented team at PLZ as we strive to be the partner of choice for our customers."
John Ferring, chairman of PLZ, said, "We are delighted to have Brett's seasoned leadership at the helm of PLZ. His industry experience gives him a deep understanding of our end markets, spanning from household products to industrial solutions and personal care. Brett's extensive technical expertise, combined with his commitment to operational excellence makes him the right fit to drive PLZ's next phase of growth and expansion."