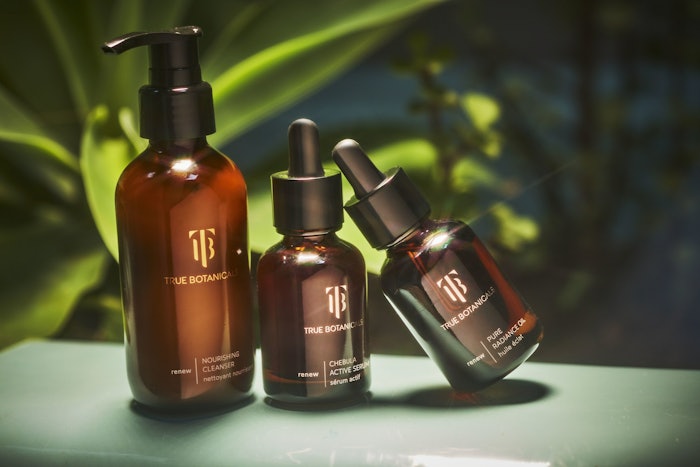 True Botanicals has received a Series B investment from NextWorld Evergreen, a San Francisco-based growth equity firm with a focus on conscious consumer brands. 
The investment will accelerate True Botanicals' retail footprint, while advancing its mission around social and environmental impact. 
True Botanicals will now be led by an all-female board: Hillary Peterson, founder, Sandy Saputo, CEO, Tiffany Obenchain, NextWorld managing partner, Andrea Freedman, NextWorld operating partner and former CFO of Kendo Brands & Method Products, and Margarita Arriagada, founder of Valdé Beauty and former head of merchandising at Sephora.
Saputo said, "We obsess over our customer's needs and desires and they're why True Botanicals prioritizes innovation that is purely natural biocompatible and is backed by scientific proof to work at the highest level. We are so excited about our partnership with NextWorld, whose expertise in beauty, ESG, and omnichannel retail will support our next phase of growth and leadership towards a more sustainable future."
Peterson said, "Our alliance with NextWorld is exactly the kind of values-based partnership that will expand our brand's mission to deliver the most luxurious and effective products that are safe for people and the planet."
Obenchain said, "True Botanicals directly aligns with NextWorld's deep conviction in clean beauty. It is a very special brand that delivers on quality, modern luxury and proven efficacy and is led by a powerful and proven team of beauty executives. We are very excited to partner with Sandy, Hillary, Margarita and the broader True Botanicals team to accelerate the brand's growth."