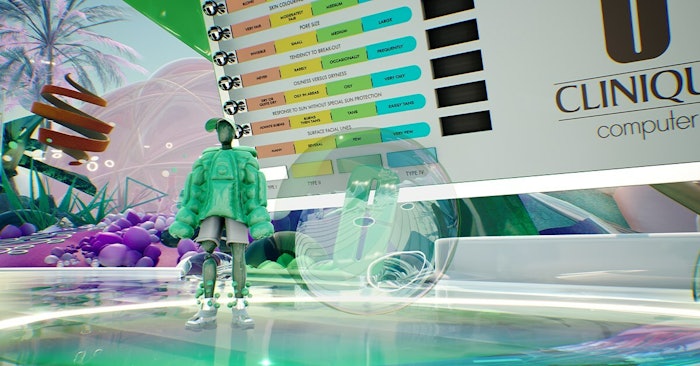 Clinique has revealed its virtual storefront, The Clinique Lab, where consumers can discover, interact, play, learn and shop.
The Clinique Lab allows users to experience a sensorial universe that showcases the brand, product and ingredient stories.
Users can create a custom avatar and explore the world through six unique environments, including product storytelling, gamification, personalized engagement with Clinique Consultants, unique offers and immersive on-site shopping.
Michelle Freyre, global brand president Clinique and Origins, said, "Inspiration for The Clinique Lab stemmed from the success of our newly renovated brick-and-mortar retail Labs in Shenzhen and New York City, which fuses personalized diagnostics with immersive shopping. The Clinique Lab serves as a digitalized expansion to retail marketing. The launch of our new online retail concept now provides customized skincare solutions attainable to consumers globally. The digital Clinique Lab integrates best-in-class consumer experiences with accessible retail."