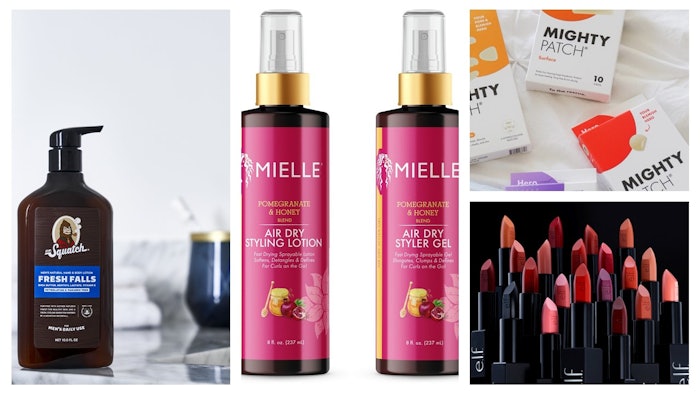 Bain & Company's latest annual list of insurgent brands features 22 beauty brands spanning body care, hair care, color cosmetics and more.
Per Bain, "insurgent" brands must "generate more than $25 million of annual revenues in tracked channels, have grown more than 10 times their category's average growth rate over the last five years, and have remained independent or been acquired by a large consumer packaged goods (CPG) company only within the last two years."
Notably, EOS, Harry's and e.l.f. Cosmetics first made the list in 2017 and account reportedly account "for about 15% of market growth in aggregate across their core categories over the last five years."
Interestingly, Bain points out that insurgent brands have raised prices far slower than their multinational counterparts, thereby narrowing the gap between their growth rates and those of these large competitors in 2022.
Bain notes, "CPGs raised prices 3.5 times more than insurgent brands in their categories."
That said, "insurgent brands' volume grew by about 50% [across all categories reviewed], whereas volumes declined for the rest of the market."
The brands that made Bain's list include:
Camille Rose
Dashing Diva
Dr. Squatch
Duke Cannon Supply Co.
e.l.f. Cosmetics
EOS
Every Man Jack
Flamingo
Harry's
Hempz
Kristin Ess Hair
L.A. Girl Cosmetics
Manscaped
Mielle
Mighty Patch
Profusion Cosmetics
Raw Sugar
Revolution Beauty
Starface World
The Honey Pot Company
Tree Hut
Versed