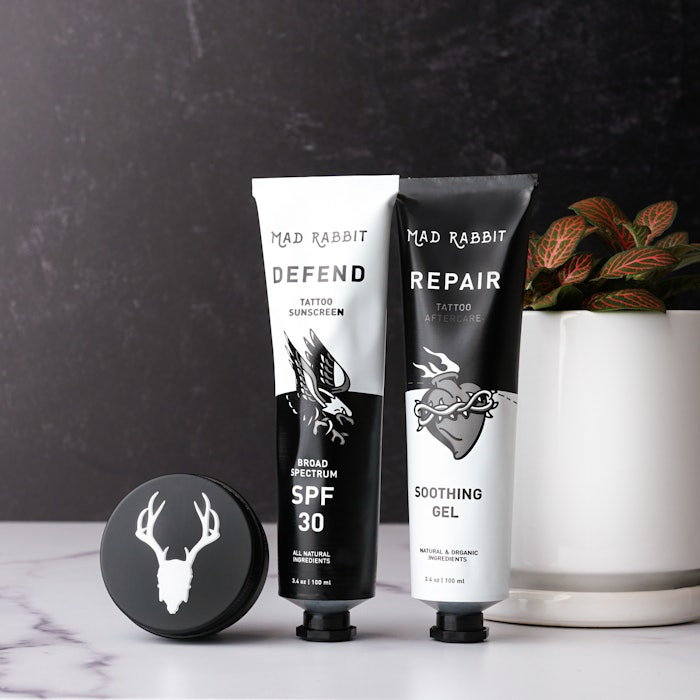 Four-year-old aftercare brand Mad Rabbit Tattoo, which is currently growing 138% year-over-year, recently closed a $10 million Series A funding round, quadrupling its valuation to $56 million. Now, the company has "inked" its first mass retail expansion with Walmart, per ModernRetail. The deal will expand the brand into more than 1,800 Walmart doors.
Mad Rabbit's distribution had been previously focused on direct to consumer, tattoo shops, GNC and Amazon. 
Walmart has become a beauty and personal care powerhouse, sponsoring the revamped BeautyCon, bringing on innovative brands and SKUs from Bubble and Skin Proud, and holding a major portion of the beauty market even amid fierce competition from Amazon.