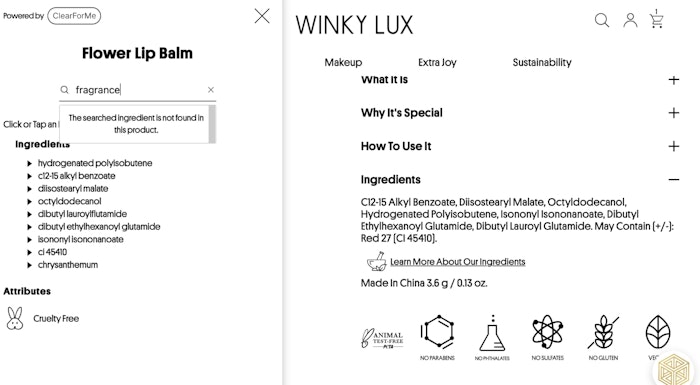 ClearForMe has debuted two new tech features that further the education of ingredients for consumers; Enhanced Ingredient Information and Advanced Ingredient Search. 
These features will debut with ClearForMe's brand partners such as Ceremonia, Floor & Noor and Dr. Brandt.
The Enhanced Ingredient Information feature is a vertical ingredient list format, replacing the outdated paragraph-style lists. This offers enhanced clarity, making it easier for beauty shoppers to access and understand ingredient information both in-store and online.
The Advanced Ingredient Search feature allows customers to search for specific ingredients and identify if the ingredient or any of its synonym related names are present in a product.