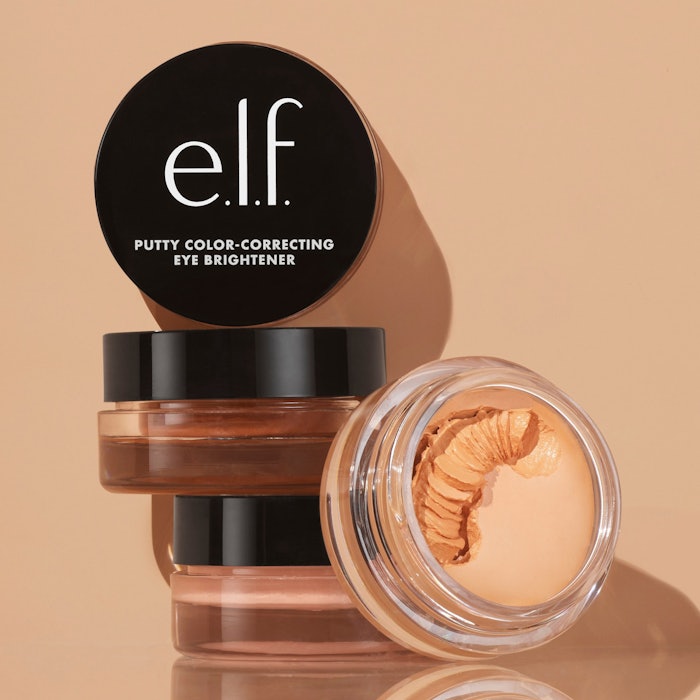 e.l.f. Beauty's Q1 fiscal 2024 net sales grew 76% year over year to $216.3 million, even as the company gained 260 basis points of market share. During Q1, gross margin increased about 280 basis points to 71%, while net income was $53.0 million on a GAAP basis. 
Citing NIQ XAOC data*, e.l.f. Beauty notes that the mass color category grew 6% in the period, while e.l.f. grew 48%. The brand now reportedly holds about a 9.5% share of the U.S. mass color cosmetic category (as noted in a results presentation).
Meanwhile, while the U.S. facial skin care sector grew 10% in fiscal Q1, e.l.f. Beauty's facial skin care business grew 127%. The brand now reportedly holds a 1.5% share of facial skin care dollar share.
Notably, the company saw its overseas business in the United Kingdom and Canada grow 79% in Q1.
e.l.f. Beauty noted in its earnings presentation that it views its competitive pricing as a key growth driver. The brand's products are typically priced about $3-14 dollars lower than typical mass and prestige comparables, respectively, according to the company.
Other growth drivers included 100% year-over-year growth in Q1, as well as a 25% expansion in its loyalty program membership.
What's next: Looking ahead, the brand is expecting a 37-39% year-over-year increase in net sales for full-year 2024, totaling $792-802 million, compared to an original estimate of a 22-24% increase.
e.l.f. Beauty reported $142.5 million in cash and cash equivalents for Q1 and $59.6 million in long-term debt and finance lease obligations. This reflects, year-over-year, a near doubling of cash and cash equivalents and a nearly $30 million drop in long-term debt and finance lease obligations.
"We are off to a terrific start in our new fiscal year with net sales growth of 76% and market share gains of 260 basis points in Q1," said Tarang Amin, e.l.f. Beauty's chairman and CEO. "This marks our 18th consecutive quarter of delivering both net sales growth and market share gains. We are one of only five publicly traded consumer companies out of 274 that has grown for 18 straight quarters and averaged at least 20% sales growth per quarter over that period. As we look ahead, we believe we are in the early innings of unlocking the full potential we see for e.l.f. Beauty and are raising our fiscal 2024 outlook to reflect our continued momentum." 
*XAOC (extended all outlet combined) comprises food/grocery, drug, mass merchandisers, club stores, dollar stores and military DECA (commissaries).