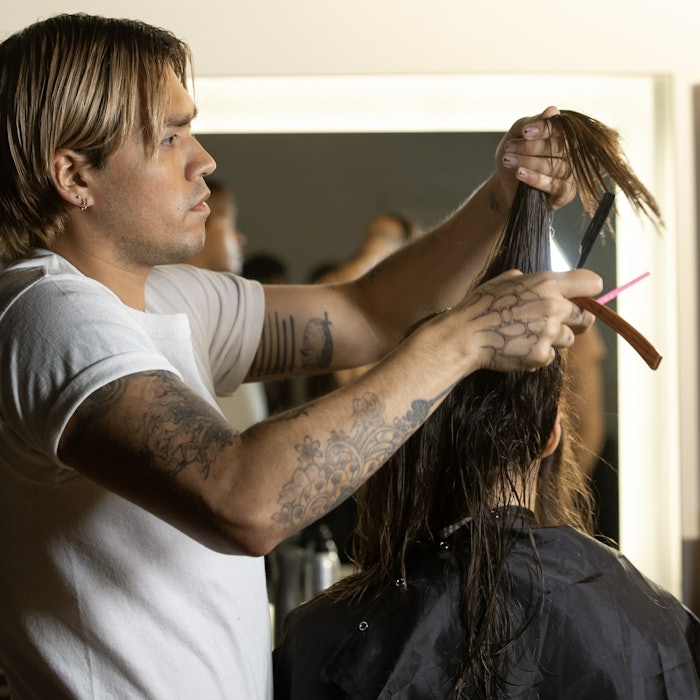 Bumble and bumble has named editorial hairstylist Evanie Frausto the brand's first global artistic ambassador, who will focus on artistic innovation to empower self-expression through hair. 
Frausto will continue creating looks backstage at fashion week, for campaigns and editorial shoots for the brand, further defining the brand's creative vision in hair artistry.
Corey Reese, SVP, global general manager, Bumble and bumble, said, "Evanie is an icon of redefining beauty norms and pushing the boundaries of artistic possibilities. As a leading artistic force in the hair and editorial industry, who is a beacon for embracing individuality and creativity, Evanie will bring his unique vision and expertise to collaborate on product development, inspire new artistic trends, and share his knowledge and passion for self-expression with our next generation of stylists."
Frausto said, "With Mexican roots, and growing up in the United States, I discovered a sense of acceptance and fluidity at a young age. I always experimented with exaggerated and rebellious looks that pushed societal norms. This partnership with Bumble and bumble allows me to combine my dedication to recognizing hair as a form of art in its own right with a brand that shares my dedication to embracing individuality and inclusivity. When I started with Bumble and bumble as an apprentice in their downtown flagship salon, I noticed the environment felt so free and open. The stylists were constantly exploring new techniques and pushing creative boundaries. It was also my first introduction to the fashion industry and being backstage, which had a life changing impact on my career. I've been using the products since day one of my career, which is why this partnership is so authentic and special to me."