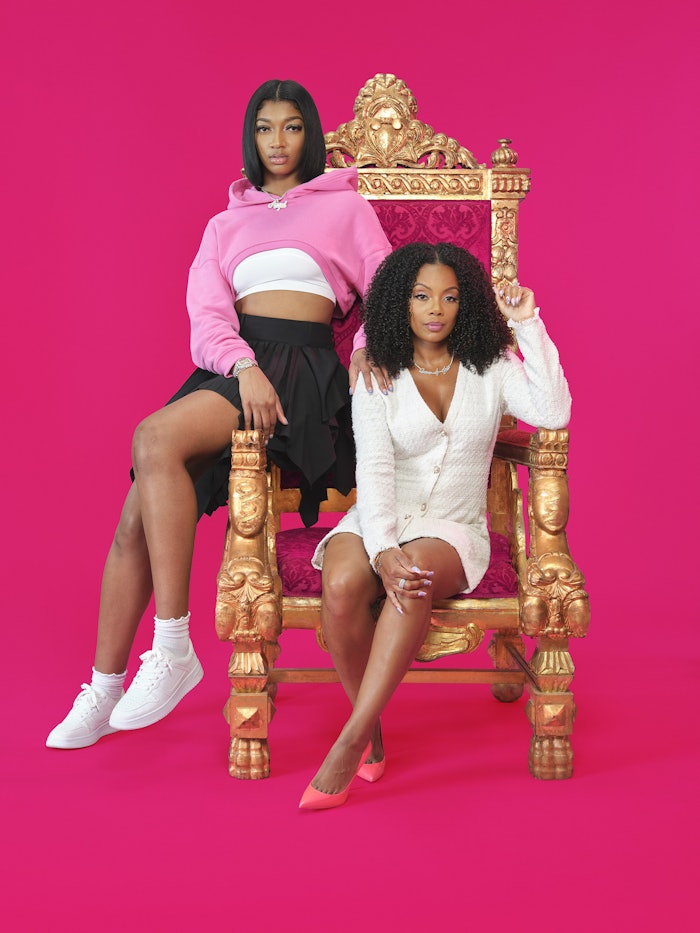 Mielle has launched its first brand campaign "From One Queen to Another," which celebrates and inspires queens to step into their greatness with a presence at key cultural events, on-site activations and panels, while spotlighting the award-winning Mielle Pomegranate & Honey collection.
The campaign—which runs through 2024—features CEO and founder Monique Rodriguez and women's basketball champion, Angel Reese.
Reese curated her own "Queen of the Court" bundle, featuring her favorite products: Mielle Pomegranate & Honey Shampoo and Mielle Pomegranate & Honey Conditioner, Mielle Pomegranate & Honey Edge Gel, Mielle Mongongo Oil Thermal Heat Spray, Mielle Pomegranate & Honey Leave-in Conditioner, Mielle Rosemary Mint Oil and a limited-edition edge scarf. 
The "Queen of the Court" bundle will be available for a limited time exclusively at mielleorganics.com.
"From One Queen to Another" was produced and led by Fela, a culture-defining production company that celebrates inclusion and diversity.
Rodriguez said, "I started Mielle from my kitchen, trying out different ingredients to help address hair challenges I was experiencing. When our Mielle Mavens are excited about their favorite Mielle "IT" product, they put their friends and family onto it. 'From One Queen to Another' reflects the community we've built."
Reese said, "As the Bayou Barbie, I love to look my best on and off the court! It can be difficult maintaining my hair as an athlete and student with a tight schedule, but Mielle has always been there for me. Mielle is part of my daily haircare routine, so I want to share with my fans what I've been using to keep my hair healthy."
Omar Goff, president of Mielle, said, "At the brand's core, Mielle is the leader in the hair care industry not just in sales, but through the brand's commitment to empowerment and sisterhood with a tribe of loyal customers. In the nearly 10 years since launching, we have seen the power of this community, and we will continue to harness that passion to uplift our queens and make impactful changes in the beauty and sports industries and beyond."
Kajal, director and photographer, said, "In directing this important campaign, I wanted to ensure the way Black and brown women were seen felt true and genuine, and represented the sweet, vulnerable and beautiful moments found every day."
Taj Critchlow, co-founder of Fela, said, "In producing the spot, we all also made it our mission that the brand's origin story and message were told in the most authentic and soulful way."