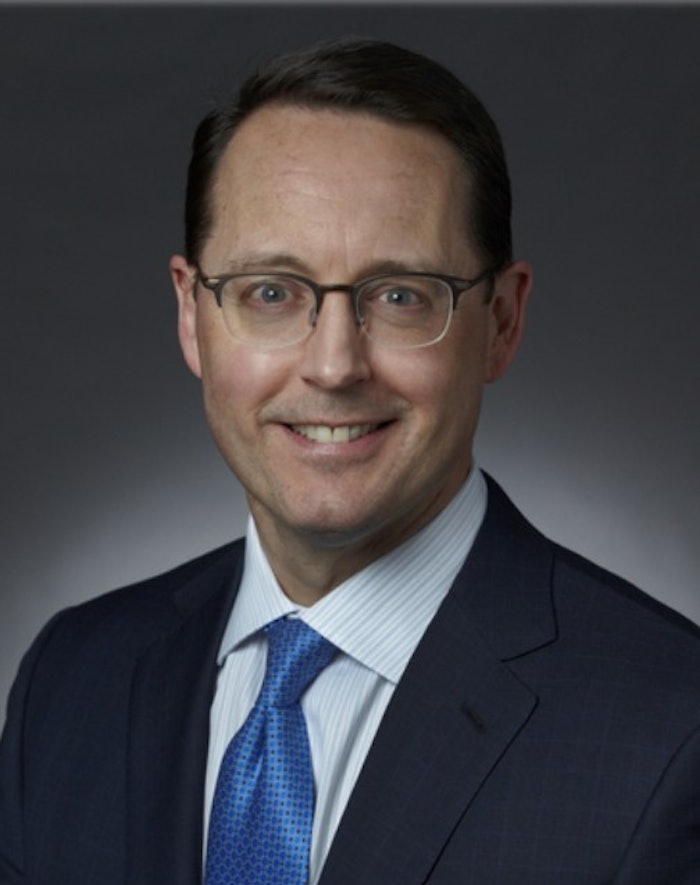 Walgreens Boots Alliance (WBA) has appointed Tim Wentworth its chief executive officer, effective October 23, 2023.
Wentworth was previously the CEO of Evernorth, Cigna's health services organization that partners with health plans, employers and government organizations. There he brought together health service capabilities including care provision, pharmacy solutions and benefits management.
Prior to that role, Wentworth was CEO of Express Scripts, the largest pharmacy benefit manager in the United States, following the company's merger with Medco Health Solutions, Inc. in April 2012. 
Walgreens Boots Alliance is currently focusing on becoming the independent partner of choice, not just in pharmacy but also in healthcare services where it can improve healthcare, lower costs and help patients.
Stefano Pessina, executive chairman, WBA, said, "The WBA Board has been focused on bringing in a CEO with deep healthcare experience, and we are pleased to welcome Tim Wentworth as the company's new CEO. He is an accomplished and respected leader with profound expertise in the payer and pharmacy space as well as supply chain, IT and Human Resources. We are confident he is the right person to lead WBA's next phase of growth into a customer-centric healthcare company. I look forward to working with Tim, as well as the rest of the Board and WBA leadership, to lead WBA into a successful future. I also want to thank Ginger Graham for her leadership and immense commitment to our people and operations during this interim period. We look forward to welcoming her back as the board's lead independent director."
Wentworth said, "I am honored and excited for the incredible opportunity to lead the next phase of WBA's evolution, working with the Board and WBA leadership to deliver sustainable value and results. WBA has a differentiated model with the power to build on the company's pharmacy strength and trusted brand to evolve healthcare delivery. I believe in WBA's vision to be the leading partner in reimagining local healthcare and well-being for all. I've spent my career working to improve the health of the patients we've served. I believe WBA is well-positioned to deliver more personalized, coordinated care, and achieve better outcomes at a lower cost. I fully recognize the challenges that health plans, healthcare providers, pharmacies, and retailers are confronting today and am confident that WBA, and its customer- and patient-focused teams, can seize the opportunities of a dynamic marketplace and be the partner of choice."