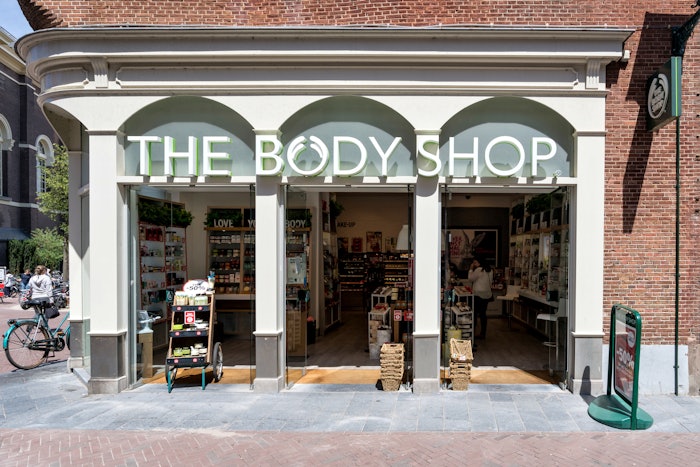 Björn Wylezich at Adobe Stock
Natura &Co is selling The Body Shop to private equity group Aurelius for an enterprise value of GBP 207 million, including an earn-out of GBP 90 million, all payable in up to five years after closing, which is expected December 31, 2023.
Natura &Co, which had owned the brand since 2017 and oversaw its B Corp certification in 2019, will now focus on the integration of the Natura and Avon brands in Latin America, including its core relationship selling model, and boost Avon International's footprint. Notably, Avon has just opened its first U.K. shops.
Aurelius' previous acquisition experience includes U.K. omnichannel streetwear and fashion retailer Footasylum and global catering group LSG Sky Chefs.
The private equity group "seeks to enhance ESG aspects in its portfolio companies and is committed to maintaining The Body Shop's long-standing, distinctive values, instilled by its founder, Dame Anita Roddick," according to an official announcement.
Fabio Barbosa, CEO of Natura &Co, said, "With the sale of The Body Shop, we are taking another important step in Natura &Co's new development cycle to unlock significant value. Refocused, deleveraged and leaner, Natura &Co will now be able to fully concentrate on its core relationship selling expertise in Latin America while also continuing the optimization of Avon International's footprint and investing in initiatives and innovations that positively impact people and the planet. We are pleased to have found a strong home for The Body Shop to write the next chapter in its remarkable story, and we extend our sincerest thanks to all The Body Shop's associates, who contributed immensely to broadening Natura &Co's horizons. We wish them continued success under the stewardship of Aurelius."
Ian Bickley, CEO of The Body Shop, said, "Today, we celebrate a truly historic moment for The Body Shop as we join forces with Aurelius to begin a new chapter, allowing us to continue building the relevancy of this global brand for future generations. With a presence in over 80 countries, The Body Shop is not only a beauty brand, but also an iconic social business that has captured hearts in nearly every corner of the world. We are deeply grateful to Natura &Co for their unwavering support and I'm looking forward to working hand in hand with Aurelius as we adapt and flourish in new global retail environments, always with an eye on sustainable and profitable growth."
"We are delighted to be undertaking this acquisition of an iconic British brand, which pioneered the cruelty-free and natural ingredient movement in the health and beauty market," said Tristan Nagler, partner at Aurelius. "We look forward to working with CEO Ian Bickley and his team to drive operational improvements and re-energize the business and help to deliver the next chapter of success."