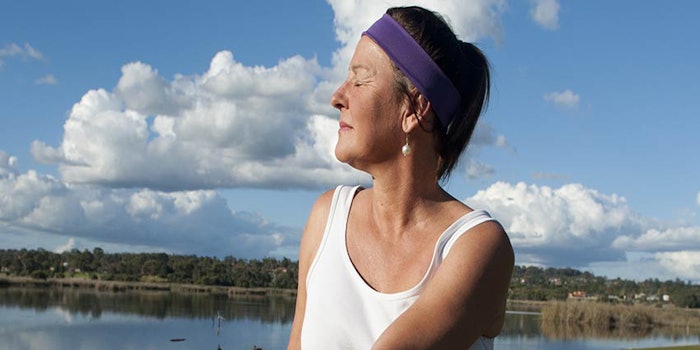 The anti-aging category is thriving, driven by emerging consumer demands and new technologies. However, the lens through which aging is addressed in marketing and product development approaches has shifted toward functionality and healthy aging.
Fast-growing Category
During a presentation at in-cosmetics Global, Kseniia Galenytska, senior analyst, beauty and fashion, Euromonitor, noted that skin care growth is resurgent—and in fact outpacing all other beauty categories—in part due to the trend toward healthy lifestyles. The fastest-growing skin care sectors, per Euromonitor data, are listed below:
Anti-aging
Facial moisturizers
Facial cleansers
Facial masks
Sun Care
Toners
Future anti-aging sector growth will be driven by consumer awareness of the harm caused by UV exposure and pollution, said Galenytska. She added that facial cleansers, masks and moisturizers are driven by consumer awareness of preventing photoaging and other issues.
These sentiments signal a wider shift toward prevention of skin damage related to environmental pressures and technology.
Related: Beauty Boom: How Baby Boomers Shop for Products

Consumer Motivators
Galenytska explained that consumer sentiment varies by age, but that all consumers use skin care to:
Improve the look and feel of their skin
Achieve clear and healthy-looking skin
Address specific concern
Prevent the signs of aging
"Correct" the signs of aging
Younger consumers are more focused on functionality like red spots or acne treatment, while older consumers are looking to prevent or correct the signs of aging, said Galenytska.
Top Benefits
According to Euromonitor data presented during Galenytska's talk, the following list represents the topmost skin care benefits desired by consumers, listed in descending order:
Moisturizing/hydrating
Sun protection/SPF
Anti-aging
Texture improvement/even skin tone
Skin brightening/luminosity/radiance
Wrinkle prevention
Pore refining/firming
Minimizing fine lines and wrinkles
Correcting dark circles
Lightening/whitening
Anti-oxidant
Anti-blemish
Lifting, firming and anti-sagging
Combatting free radicals/anti-pollution
A New Anti-aging Vocabulary
The way brands talk about aging or anti-aging is changing to avoid alienating consumers who feel left out by traditionally aspirational marketing messages. Therefore, brands are increasingly focused on protecting and enhancing the looks of older consumers and preventing skin damage among younger consumers.
3 Lessons from the Food Industry
Nutrition and internal balance have long served the evolving food and beverage industry well. Galenytska noted that the beauty sector can learn from the trends seen in that marketplace.
1. Keep it Clean
Clean label food and drink launches have exploded in North America and Western Europe, with Asia Pacific and Australasia following with more moderate expansion. This growth has been driven by a demand for natural, minimally processed products.
2. Keep it Simple
Simplicity is at the core of the clean label/transparent food and beverage revolution. Beauty brands can look to products like the RX Bar, which lists its key ingredients and "No BS" claim on front of the packaging.
Similarly, S.W. Basics has launched a range of products with key ingredient counts in the single digits. Its 3 Ingredients Salve calls out its trio of materials—sunflower oil, cocoa butter and carnauba wax—on the front of the packaging.
3. Go Probiotic
The rise of pre-, post- and probiotics has been a key component of the food and beverage industry. These microbiome-supporting concepts are now rolling out into beauty with a flood of new launches from the likes of GlowBiotics MD, Mother Dirt and Gallinée.
Future Skin Care Innovation Opportunities
Galenytska concluded with a list of emerging opportunities brands can leverage to usher skin care and anti-aging into its next phase of development:
Cannabis and CBD-inspired skin care.
Natural efficacy, as found in the Oil from Modern Botany.
Products built for outdoor exercise, including moisture control and SPF and anti-pollution defense. Current market examples include Clinique Fit, Sweat Cosmetics and Yuni, the latter of which distributes through yoga practitioners.
Experiential in-store shopping experiences for athleisure and wellness brands (in-store yoga classes, VR fitness experiences, etc.).
Internal balance: Offering consumers enhanced benefits such as stress relief and sleep supports.
Personalization, such as that seen with brands like Custom D.O.S.E from L'Oréal and SkinCeuticals, EpigenCare and SkinGenie.