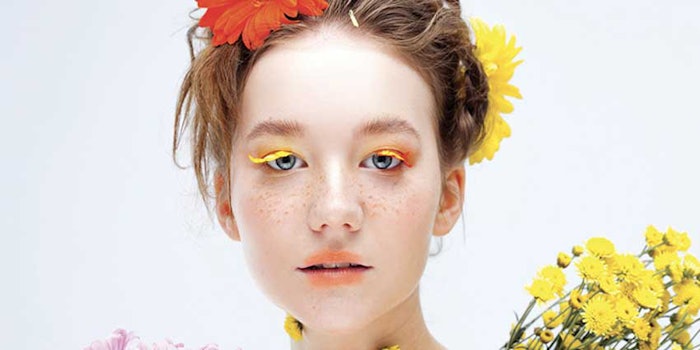 Ethical brands are big business. In 2018, Beautycounter was the most searched beauty brand online and generated $320 million in sales for the year, said Larissa Jensen, executive director, beauty industry analyst, The NPD Group, making the company not only the largest digital-native brand, but also one of the top brands in all of beauty.
Other brands in the clean/sustainable space are growing rapidly, including Tata Harper (38%), Kopari (66%) and Coola (59%).
Free-from is important ...
Nielsen data presented by Wolfe shows that clean brands that eschew no-no ingredients and key artificial ingredients grew by 4.2%, compared to merely artificial-free brands, which rose 2.6% in 2018. Artificial-free demands are strongest in the face products sector.
... but not as much as sustainability
Sustainable brands beat them all, expanding by 5.8% in 2018. Eco-friendly brands expanded most rapidly in the facial skin care category, with makeup and hair close behind. The desire for recyclable packaging trails behind more ingredient-focused sustainability claims, with cosmetics face products and hair products displaying high single-digit growth.
The waste challenge
According to Mintel data presented by global beauty analyst Lauren Goodsitt, 44% of U.S. natural and organic personal care consumers say they live sustainably. Fulfilling that lifestyle is becoming more challenging.
To begin with, consumers tend to desire sustainability most in formulations, which has a relatively limited impact on carbon footprints compared to processes, consumer use and product disposal. It's notable, then, that sustainable packaging and ethical/sustainable business activities trail behind in consumers' minds.
Recently, China banned 24 types of imported waste—particularly plastics—and stopped accepting items previously sent there for disposal.
At the same time, Southeast Asian waste sites have declared limited capacity to pick up the slack in the waste stream. As a result, the need to reinvent packaging is urgent, with a focus on regeneration and reuse rather than disposal.
Goodsitt noted that brands can use functional sustainable design to great effect, as seen in the edible straws included with a range of ready-to-drink cocktails from Gordons and Schweppes. Garnier's partnership with Teracycle boosted product recyclability by providing celebrity consumer education from Mandy Moore, which explained why and how to recycle.
Nielsen's Karen Wolfe explained that Loop has adopted a reusable system for brands, which has been adopted by P&G and Unilever. Nielsen data shows that reusables drive personalization, sustainability and brand loyalty.
Beauty goes blue
NPD's Jensen noted that many brands have adopted green practices that focus on limiting harm to people and the planet, while offering transparency around ingredients and business practices. A subset of those brands have evolved further, pushing into what's known as blue beauty, which seeks to avoid harm while also addressing or undoing damage from the past.
This activity, paired with transparency, has a payoff. Jensen noted that 78% of consumers trust transparent brands more than conventional companies, while 73% are willing to pay more for products from transparent brands.