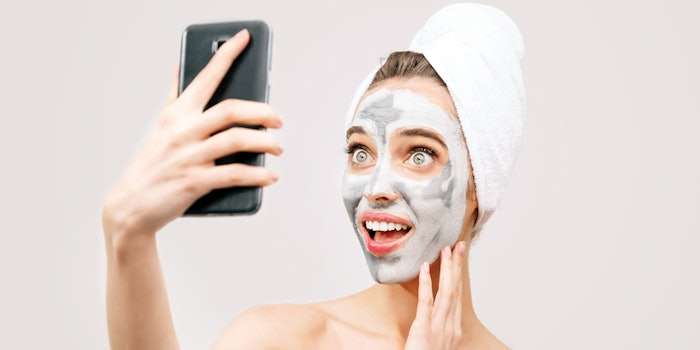 Skin care is booming. According to NPD data, 2018 U.S. prestige sales rose 13%—8% in physical retail and 33% onlinea. Department store sales rose 8%. But what's driving growth? The answer: mass, generic and private-label brands, skin care sets, natural and organic products, and social media and loyalty programs. The best news? There's still plenty of room to grow.
Mass Skin Care
The mass skin care category has grown by leaps and bounds in the past 10 years while enhancing its offerings. Today's mass products offer high-quality ingredients, trustworthy results and real competition for higher-priced masstige and luxury brands that aren't affordable for everyone.
Therefore, mass brands continue to be the consumer's skin care of choice by a long shot: 74% of all consumers (T-1). By contrast, generic/private label's popularity comes in at 45%, while masstige clocks in at 36%. Natural/organic brands and retail doctor brands are fourth and fifth on the list, respectively.
T-2 lists shoppers' top reasons for using mass skin care.
Generic/Private-label Skin Care
Consumers are increasingly turning to generic skin care, with 68% saying they buy generic or store brand skin care products. Much like mass, price is the leading reason they like generic skin care (T-3). Consumers also believe these products are as effective and trustworthy as name-brand products.
The retailers these consumers trust most for generic products skew toward drug and grocery stores, including Target (65%), Walmart (44%), Walgreens/CVS (39%), Whole Foods (31%) and Trader Joe's (28%).
Negative past experiences with generic brands (34%) are the leading reason why some consumers aren't yet on the generic skin care train. Other reasons for non-usage include not believing generics work as well as name brand products (28%), the perception that generics are of lesser quality (24%), the perception that name brand products are superior in quality (23%), an inability to easily find product claims/reviews (22%) and happiness with current brand name products (21%).
What would help convince a consumer to try generic skin care?
72%: positive product reviews
54%: friend/family recommendation
41%: consumer or clinical claims (i.e., "95% saw a reduction in the appearance of fine lines and wrinkles after one week")
32%: clinical claims (i.e., "based on a clinical study … ")
Consumers Love Their Kits!
Skin care kits have experienced a surge in interest and usage. Sixty-one percent of consumers buy facial skin care products as a kit or a set, 55% would consider giving a skin care kit as a gift, and 75% would like to receive a skin care kit as a gift! Here are shoppers' top five reasons for loving skin care kits:
76%: convenient to buy as a kit
62%: easy to understand how/when to use them
52%: kits save me money
46%: best results come from products made to be used together
36%: designed to address a specific need that I have
Where skin care kits still struggle is the perception that, as sold, they aren't always of great value. Fifty-one percent of all consumers say the top reason they dislike skin care kits is that, if even one product isn't used, the kit offers no value, followed by "skin care kits are too expensive" (44%), "you can't customize or personalize most skin care kits" (37%), confusion over which kit to buy (30%), and the simple fact that many consumers like using multiple products by different brands to meet their skin care needs (25%).
A list of qualities that would make kits attractive to shoppers is detailed in T-4.
Natural & Organic Continues to Appeal
The appeal of natural and organic skin care continues to rise with consumers, with 53% saying they use organic and natural beauty/personal care products, 48% using both name-brand and generic natural/organic skin care brands, and 42% using only name-brand organic and natural skin care products.
Shoppers' top reasons for using natural and organic skin care include:
73%: because they contain no harmful ingredients
72%: natural/organic is "better for my skin's health"
48%: these products are more environmentally responsible
40%: "the products work for me"
Although 47% of consumers claim they aren't yet using natural and organic skin care, 58% say they are very interested in trying these kinds of products; 92% want to try a name-brand natural or organic product, and 75% want to try a generic natural or organic product. Ways to convince them to do so are listed in T-5.
For a Deeper Dive
For more data on natural and organic beauty, readers can order The Benchmarking Company's (www.benchmarkingcompany.com) "PinkReport: The New Age of Naturals," which provides a detailed look at the U.S. beauty and personal care consumers' affinity for natural and organic beauty and personal care products, as well as the motivators and influencers that drive consumers to purchase more natural and organic products than ever before.
Footnotes:
a"Beauty 2018-2020: Don't Fear the Disruption," www.gcimagazine.com/marketstrends/regions/northamerica/Beauty-2018-2020-Dont-Fear-the-Disruption-505558911.html