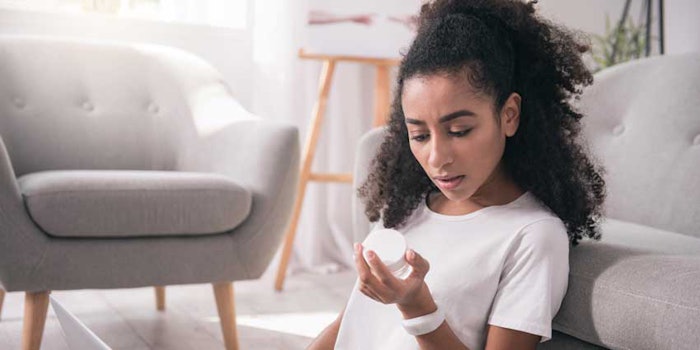 Beauty has a new consumer. This cohort of self-educated, highly knowledgeable shoppers, AKA the skintellectuals, know what they want and could be beauty's most discerning consumer yet. And their growing influence is fueling the crossover between skin care and cosmetics.
From hard-working formulas to products that deliver clinic-standard results for at-home use, here are three things brands need to know about the skintellectuals' appetite for beauty and how to target them.
1. Value For Money
The digital revolution has empowered consumers to discover and educate themselves about beauty products and ingredients like never before. Not only is this leading to a democratized skin care and beauty market, but the emergence of new consumer values and demands. These consumers want ingredient-led, results-driven products that won't break the bank—and some savvy brands are responding.
Some brands have reversed labels by putting hero ingredients on the front of pack. For instance, The Inkey List, a British brand that has debuted at Sephora in the United States, offers a range of 15 ingredient-driven hero products priced under $13, proving that high-performance and affordability needn't be mutually exclusive.
Others offer simple yet effective formulations, no-frills packaging and minimal marketing, as with Deciem's flagship cult brand, The Ordinary, which enjoys a loyal following.
Brands should beware that skintellectuals' awareness of ingredients is also driving a growing market of copycat products, offering cult formulas at significantly discounted price points by reducing spend on marketing campaigns, packaging or advertising. Instead, they rely on organic online recommendations to promote their products, such as dupe-focused YouTube hauls.
LA-based Re-Gen, for instance, offers a cheaper alternative to the hugely popular multi-tasking Bio-Oil brand. Containing the same active ingredients as the original formula and with similar packaging, color scheme and transparency about its identical ingredients, Re-Gen doesn't shy away from highlighting its aim to replicate the original product.
With customers more clued-up than ever, clarity, openness and educational messaging around ingredients and formulations has never been more important, or effective.
2. Delivery-driven & Efficacy-focused
As these consumers grow more knowledgeable about their skin type and suitable products, their questions move beyond the ingredient list, toward product use and how to achieve optimal effectiveness—this is quietly driving new innovation in the process.
Brands should be aware that merely paying lip service to ingredients is no longer enough. They will have to work harder to win over these consumers through clever innovation that guarantees the best delivery and efficacy of formula.
As a result beauty brands are borrowing language from the world of tech, including drone-inspired delivery system concepts to cater to emerging demands. For example, in the United Kingdom, Medik8's Liquid Peptides Drone-Targeted Peptide Complex uses a "drone-targeted copper peptide to swoop deep into the layers of the skin to deliver peptides where they really need to go."
One-use capsules are also growing in popularity. Protecting active ingredients from the damaging effects of both light and air, capsules offer customers the most potent formulation possible, and ensure the right amount of product is applied. Beauty Pie's Superactive Capsules, for example, offer high doses of vitamin E and C serum in one-shot, activated by a simple twist, squeeze and tap motion.
3. Clinic-worthy At-home Results
Thanks to advances in skin care science and a growing beauty device market—estimated by Mintela to be worth $616 million as of 2017—consumers can now invest in devices that offer clinic-standard facials at home. And as facials become a part of many consumers' weekly skin care maintenance, rather than an annual treat, this demand will grow.
LED face masks in particular have become a viable (and affordable) at-home option, but the big opportunity lies in do-it-all and customizable options. Neutrogena's MaskiD system, launched at the 2019 CES, taps into the multi-masking trend by creating bespoke 3D-printed sheet masks based on a consumer's skin data.
Stockholm-based Foreo's Korean-inspired UFO Smart Mask device, meanwhile, offers a combination of LED therapy, thermotherapy, cryotherapy and T-Sonic pulsations with Asian-style sheet masks.
Don't Underestimate the Need for Newness
Not only does this emerging beauty consumer group want more bang for their buck, they want new science and technology-backed solutions with an edge of convenience. When do they want it? Now. 
Author bio:
Saisangeeth Daswani is the head of advisory—fashion, beauty and APAC—at trend intelligence company Stylus (www.stylus.com).