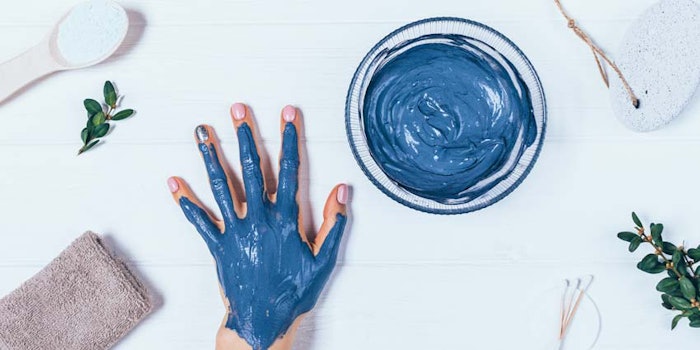 Machine intelligence and Google Analytics work behind the scenes of Spate to identify ingredient trends. Yarden Horwitz, co-founder of the company, applied this methodology to identify cosmetic ingredient trends that have risen since the COVID-19 crisis hit; she shared these in a recent SCC webinar.
Horwitz explained how to read the data. Trends are grouped as: sustained risers (with a slow and steady upswing); seasonal risers (erratic but with an overall upward swing); and rising stars (with a fast, almost immediate upswing); and their opposites: sustained decliners, seasonal decliners and falling stars. In the SCC presentation, she highlighted sustained risers and rising stars in beauty.
Rising Stars
Significant boosts in consumer searches since COVID-19 were identified for the following ingredients:
Ethyl alcohol,
Chloroxylenol,
Propolis,
Aloe vera,
Peroxide,
Elderberry,
Zinc citrate,
Oregano,
Black seed,
Burdock root and
BHB. 
Horwitz noted, as you might expect, that consumers have become very interested in ingredients for health and immunity. "With COVID-19 and the stay-at-home [movement], consumers are trying to understand and educate themselves about what they hear in media," she said.
In addition, they are searching for DIY ingredients to make products at home. "Aloe vera is very popular with the use of hand sanitizers," she said. "... Consumers are [now] experimenting with ingredients, understanding the benefits and concerns, and looking more closely at their safety and mixtures with other ingredients."
Horwitz underlined zinc and elderberry, which had been growing but now might be their time to shine. "You have to look at how they were growing before to see how sustained those trends are," she said. "With stay-at-home and COVID-19 putting a focus on them, [the process is accelerated], creating and driving more awareness to an ingredient already of interest, since people are educating themselves and more focused on what these ingredients do."
Sustained Rising Ingredients
Interest has steadily climbed in the following "sustained rising" ingredients:
"Probiotics continues to grow and has some seasonality," Horwitz commented. "Witch hazel is tricky. It was declining before COVID-19 but then it rose as users thought it was a disinfectant." 
A Closer Look
Expanding on three rising stars, Horwitz explained their perception is reflected not only the search terms keyed into Google, but their context. For example, a search for "side effects of ...," or "is ... bad?" clearly indicates consumer anxiety around a given ingredient.
Propolis: Propolis has drawn interest for anti-viral activity, with search phrases including "aloe propolis soothing gel" and "propolis throat spray." This ingredient registered a 101.2% increase in searches month over month (5.8% year over year) between February and March 2020, with 59.2 K average searches per month in the U.S.
Zinc citrate: Zinc citrate shot up for immune-boosting effects, with search phrases such as "zinc citrate powder" and "best zinc citrate supplements." This ingredient has exploded in interest with a 264.2% month over month (16.7% year over year) increased search rate between February and March 2020; although Horwitz notes the lower total number (2.6 K) average searches per month in the United States, compared with propolis.
In relation, Horwitz underlined how ingredients from nutrition and foods with immune-boosting and soothing effects, e.g., aloe vera, ginger, turmeric, etc., have made their way into beauty. "Also consider CBD and ashwagandha," she said. "Powders or supplement searches also identify ingredients that could move from supplements over to beauty." 
Peroxide: Peroxide is driving searches in a different way: for its DIY application. Search phrases put this into context: "How to bleach hair with peroxide?" "Is it safe to rinse mouth with peroxide?" and "How to clean ears with peroxide?" Peroxide has experienced a 100% growth in searches month over month (9.8% year over year) between February and March 2020.
Trending Claims
What are the top trending concerns since COVID-19? Horwitz outlined the following:
Glowing,
Purifying,
Disinfectant,
Antiseptic,
Chewable,
Clearing and
Antioxidant.
Some of these may come as no surprise; disinfectant and antiseptic, for example. Also, peeling, which Horwitz highlighted for removing dead skin cells. Some of the others are interesting. 
Rising Categories
Finally, Horwitz featured some top-trending product categories with their month over month growth reported between February and March 2020; 
In skin care:
Hand masks (+606.4%)
Hand soap (+438.4%)
Body wipes (+378.5%) 
"Skin care fridge" (+101.9%)
In hair care:
Hair clippers (+362.6%)
Hair developer (+190.6%)
Root touch-up (+182.3%)
Hair bleach (+102.3%)
Scalp mask (+54.9%)
Hair mask (+50.2%)
In makeup:
Magnetic lash liner (1,000% - this is not a typo)
Cream bronzer (118.8%)
Soap brows (+50.6%)
For more information or additional details, contact the New York Society of Cosmetic Chemists or Spate.