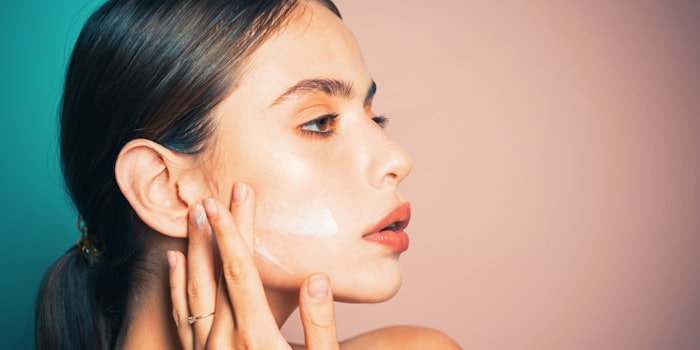 With increased health protection measures as a result of the pandemic, you're probably already familiar with the hottest buzzword in health and skin care: immunity. We know of healthy nutritional tips to boost our immune system, such as taking vitamins, eating clean or organic foods, and drinking more water.
However, new questions have arisen: can we support healthier skin by boosting our skin immunity? How do we define it? And what are the opportunities for the emerging immunocosmetics trend?
What is Skin Immunity?
Your skin is a smart, protective shield, the main function of which is to serve as a barrier between the outside world and you. It's the first line of defense against invasion by aggressors such as bacteria, viruses, environmental pollution, toxins, UV rays, temperature changes and stress.
The skin shields you by employing its physical barrier property,  microbiome and a sophisticated network of the immunity cells (Langerhans cells, dermal dendritic cells and macrophages/monocyte-derived macrophages, CD4+ T (Th1,Th1 andTh17 type) cells, CD8+ T cells, NK (natural killer) T cells a and gd (gamma delta) T cells) that activate the immune response against these invaders. The skin immune cells also promote its physiological functions, such as tissue reconstruction and repair, even in the absence of any aggressors. 
When the immune system is dysregulated or overworked due to chronic micro inflammation—aka inflammaging—it often results in impaired tissue restoration, function and diminished healing. Inflammaging occurs due to chronic low-level inflammation with degradation of collagen, cells and tissues with increased signs of aging and irritation.
Keeping that in mind, skin immunity is the driving life force, or the control center of the skin. Without a healthy functioning immune system, both the skin microbiome and skin barrier functions would fail. 
Scientific research shows the undeniable impact of the external and internal aggressors on skin health and inflammaging through altering the skin's immune response and its molecular interactions with skin cells, making the skin more susceptible to further irritation and other possible health problems. Therefore, it is critical to defend the balance of the ecosystem that includes skin immune defensive components for healthier looking skin.
Immunocosmetics in a Pandemic World
COVID-19 created a necessary hygiene routine against the virus, in which we are cleaning our skin all day and wearing masks on our face. However, this hyper-hygiene routine weakens the natural skin barrier and microbiome, leading to irritated sensitive skin problems.
Our skin is quite delicate and in need of TLC, especially now. The importance of a healthy interconnection between our skin immune system and microbiome on each part of our skin has never been more important.
As expected, the pandemic increased demand for clean, more transparent, hygienic, and immune-boosting and -supporting beauty and wellness products. While many brands realized this shift and are pivoting their focus to one or two anti-inflammatory ingredients, a more comprehensive approach is needed to support the skin's barrier health, microbiome and immune system. This is where Immunocosmetics steps in.
Immunocosmetics approach the skin health holistically, as an ecosystem that must work in symbiosis across the four main pillars of skin wellness: the skin and chemical barrier, its microbiome, and internal skin immune wellness.
By taking a 360-degree approach to skin care,immunocosmetics focus on the comprehensive delivery of barrier-building ingredients, select anti-inflammatory actives to support the skin's natural immune elements, and essential fatty acids to strengthen the skin microbiome and help enliven the whole skin ecosystem.
Immunocosmetics favor multi-functioning and multi-tasking materials to decrease the number of products/ingredients used on the skin. This simplification helps to scale down the stress on the skin barrier, microbiome and immune well-being, while preventing sensitivity- and irritation-related skin issues. 
Immunocosmetics for the New Normal
A stronger skin immune well-being has a number of happy side effects. Your skin looks healthier, glowing from within, and becomes more resilient. Your skin microbiome also becomes more balanced. As a result, your skin and body transform into a calmer state, feeling less inflamed and less stressed overall as an added bonus.
 Whether overly stressed, inflamed or not, the simple act of nourishing the skin with immunocosmetics can provide a juncture of reprieve and comfort.  In these times, that's always a welcome feeling.
As an immunologist trained in molecular medicine and as an expert in skin care and cosmetic chemistry, Ebru Karpuzoglu, Ph.D., MSc, has spent more than 20 years researching skin and the impact of hormones on the immune system, sharing her findings in international publications with her audience, and building an award-winning line of products. Trusted by scientists, doctors, editors, bloggers, celebrities and skin care lovers around the world, her deep real-world knowledge and research are invested in every drop of AveSeena.