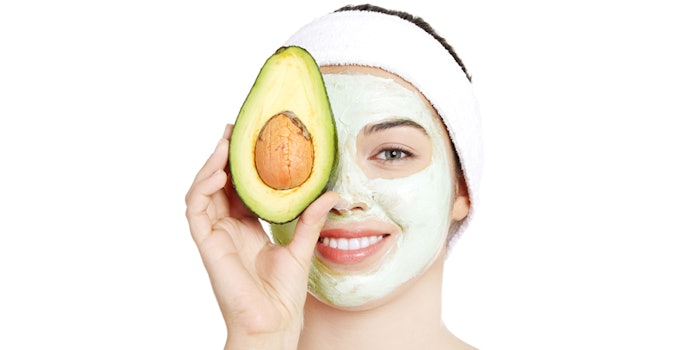 While the term "certified organic" is powerful, it's also complex, confusing and fraught with issues. Please don't get me wrong: there's definitely a spot for certified organic skin care in the market, but let's get that term correct: "Organic skin care" does not mean "certified organic skin care."
There are some very misleading articles, content and numbers being thrown around about the certified organic skin care market. This often leads to the numerous inquiries we manufacturers receive every week from someone inspired to start up their own organic skin care range. Generally, my first response to these calls is, "It's certified organic skin care, and what article have you been reading?" The devil is in the details.
In addition, there are a myriad of brands calling themselves "XYZ Organics," with no form of organic certification whatsoever. In addition, unlike what has occurred with the global harmonization system (GHS), there isn't just one universal organic certifying body. Change is likely necessary as, in my opinion, the overall certified organic skin care term is losing its mojo.
Having been a contract manufacturer of personal care products in Australia for more than 15 years has certainly exposed Anika Natural Products to many changing tides within this industry. Whilst the company doesn't produce its own brand, it is still immersed in the challenges of this industry. I hope this article communicates those challenges in Australia and abroad.
The Power of "Organic"
With the focus of this industry turning to the millennials, marketers will look more and more toward how products are presented and how this challenges individual social stances.
This reminds me of a story told to me by one of our carrier oil suppliers years ago, just as the certified organic movement began. There was a university in northern Queensland that was trying, without success, to grow a section of grass within the grounds. Numerous attempts were made to keep students from walking over the grass. Signs were placed and ropes and boundary lines set up, to no avail.
Apparently, someone studying marketing at the university suggested simply putting a sign that read, "Organic grass growing, please stay off." This simple message was all that was needed to keep students off this section of grass, thus allowing it to flourish.
The Certified Organic Roundabout
One of the main areas that continues to draw all levels of conjecture is what we call the "certified organic roundabout." In Australia, a roundabout is a circular road structure designed to stem and control the flow of traffic. From state to state within Australia, everyone has a different opinion of how to enter a roundabout, negotiate the turns, etc., making it an appropriate metaphor for "certified organic" in beauty and personal care.
Chemically, the term "organic" has a far different definition from what the term "certified organic" has evolved to in today's personal care market. And let's not forget some other industry terms that have resulted from marketing gimmickry and industry self-definition, including natural, green, eco-friendly, sustainable, preservative-free and cruelty-free.
Chemically, the term "organic" has a far different definition from what the term "certified organic" has evolved to in today's personal care market.
The safety of a cosmetic product is made up of so many factors, including water quality, quantity and activity, packaging, preservatives, and quality of raw material inclusions, to name just a few. The preservative debate will always sit high on this list and is, without a doubt, one of the most controversial issues within this industry and will continue to provide brands with scaremongering opportunities.
Despite all this, parabens still appear to be the widest used preservative system globally. We have so many articles from either side of the coin relating to this and doubt the debate will ever finish. At the end of the day preservatives are used to prevent the microbial proliferation in water based cosmetics. Google it for yourself and you will see definition after definition, but from a manufacturer's perspective you'd better have all of the above well covered when sending a cosmetic/personal care product around the world, sitting in shipping containers and on shelves for months on end.
Origins in Food Production
The term certified organic originated for the purpose of cultivating healthier options for fruits, vegetable and cattle. The purpose of this was to highlight how approaches like soil preparation, responsible pesticides and general farming practices could contribute to healthier, less (synthetic) chemically immersed eating options. It also gave the consumer a source of traceability from retailers and a level of confidence.
Certification bodies primarily consisted of people from farming backgrounds. Soon thereafter, however, began the fun and games as these bodies expanded into skin care. The purpose of this was to somehow demonstrate similar safety messages with personal care/skin care products as were originally attributed to certified organic fruits, vegetables and meats. While it made sense to cultivate agricultural products like almond oil and avocado oil under certified organic practices, complexities emerged from overlapping essential cosmetic inclusions and certified organic food constituents.
I have a good friend who runs a certified organic cattle farm in northwest Queensland. All the cattle they raise and process are exported to California. In his words, "These guys will get to California way quicker than I ever will." He's been a cattle farmer all his life and often talks about the challenges he faced with tendering cattle before the organic days. Meat was graded on a ratio of fat content to meat, taste profile and even appearance. The business was difficult in those days, and the prices average. Today, with certified organic beef, none of the previous requirements apply, as the primary requirement is "certified organic." My friend now gets a much better overall price. Let's hope certified organic skin care doesn't follow suit.
A State of Confusion
There are now too many certification bodies to deal with. Does the consumer really know the difference between Ecocert, BDIH, U.K. Soil Association, Natrue, Cosmos, NSF, USDA and little-known Australian bodies like OFC, ACO and NASSA? Each body competes to prove who has the highest/best standards because, despite the fact that they are all supposed to operate under the same standard, this isn't always the case when it comes to raw material acceptability criteria.
The lack of accepted uniform definitions for the term "certified organic" creates a huge challenge for raw material suppliers and manufacturers to develop products to meet the requirements of this market sector.
The lack of accepted uniform definitions for the term "certified organic" creates a huge challenge for raw material suppliers and manufacturers to develop products to meet the requirements of this market sector. This very lack of definition lends itself to manipulation by many brands and raw material suppliers to market their products through deliberate confusion or deception. With these factors to consider, is the current state of "certified organic" really making the industry and its products safer for the consumer, and is it resulting in products the consumer really wants?
What Organic Is and What It Isn't
It is true that the purpose of certified organic skin care is to demonstrate traceability from place of origin, which in turn is supposed to demonstrate safety. The audit process, whilst covering traceability of raw materials, seems to miss a lot of other areas that cosmetic manufacturing shouldn't miss. For instance, there isn't a focus on areas pertaining to good manufacturing practices (GMP), hygiene practice, water quality and treatment, air quality, line clearances, staff training and workplace health and safety.
There's also no focus in certified organic skin care on product development in the areas of PET (preservative testing), total counts on batches and other various fundamentals pertaining to GMP. Sorry to sound like a pessimist, but manufacturing is not for the faint-hearted. Considering some certification bodies have very limited acceptability criteria in areas of preservatives and chelating agents, you need to be diligent in having these areas of production covered adequately as you will also have a host of other certified organic inclusions in your products ranging from bacteria to yeasts to mold.
The Element of Fear
One of things that perturbs us as manufacturers is brands that show end consumers material safety data sheets (MSDSs now SDSs) of preservatives and certain raw materials, which in fact highlight the dangers of handling the material in its raw state. Look at the SDS for palmarosa essential oil and the new listings under the Globally Harmonized System (GHS) will be quite alarming. Put it this way: you wouldn't want to be mixing it with your herbal tea.
The GHS will be the next level of brand scare-mongering in our opinion. GHS has been introduced to provide a global/uniform approach to chemical classification, labeling and handling of hazardous chemicals. It could also provide brands with the opportunity to display opposing brands' SDSs.
This could be a game changer for brands struggling to find market and consumer sentiment, and how chemicals are classified as hazardous. "Natural" and certified organic allowable inclusions, such as nonionic surfactants, will now be listed as a Category 1 eye irritants when used over a certain percentage under GHS. On the other hand, SLS, which was once a dirty word, could possibly make a return as its biodegradability status and skin sensitizing properties under GHS now trump the once naturally approved coco betaine.
What's In It for the Consumer?
At the end of day, this industry is supposed to be about what the consumer wants. Surely, what the personal care/cosmetic consumer wants is a product that safe to use, to understand how it's manufactured and to know where the ingredients are sourced from. The best way to know how something is made is to pull it apart—what an endeavor to demonstrate to the consumer where ingredients are ethically, sustainably and economically sourced from. Finally, with the rise of millennials and social media, consumers will increasingly ask whether a brand satisfies their overall social awareness, in effect defining them as a consumer and an individual.
How You Could Create a Local, Traceable Brand
Here's an idea that might sound a little strange: Imagine that you could produce a skin care product that could help Australian farmers and simultaneously show the consumer where some of the main ingredients are sourced from. Imagine that you could get all the smaller avocado oil, olive oil, almond oil and macadamia oil growers of Australia together, form a cooperative and have all their oils processed at selected processing facilities in Australia.
This industry is cutthroat, just like any other, I suppose. Brands are always looking for unique selling points/points of difference.
Through strong traceability, you could show the consumer the approximate sourced location of the avocado, macadamia and olive oil on the side of the very bottle containing the formulation. This display of traceability could allow the consumer to feel informed and satisfied with their support of Australian businesses and farmers through their purchase of these skin care products. Maybe something like this could be the next phase of skin care manufacturing for this industry—in Australia and beyond.
This industry is cutthroat, just like any other, I suppose. Brands are always looking for unique selling points/points of difference. That's probably why we at Anika Natural Products have never entertained putting out our own brand, and have stuck purely to contract toll manufacturing.
In closing I hope I haven't offended most hard working and ethical brands or manufacturers out there. Especially the certified organic chest-beaters. After all, these are just the ponderings of a small cosmetic contract manufacturer in Australia.