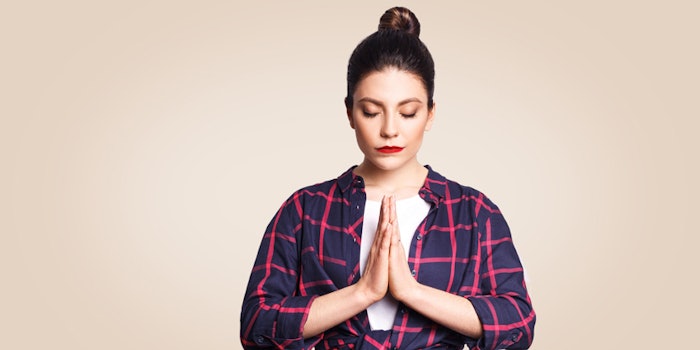 Cleanser, toner, exfoliator, moisturizer and ... yoga? 
A recent study from Northwestern University suggests that "regular facial exercises can liven up the daily skin care experience while creating a healthier- and younger-looking appearance," a blog post from Mintel stated. Benefits reportedly include the reduction of crow's feet and fine lines. 
The idea of adding physical actions, or a "firm pat," to skin care routines has been popular with Asian women for some time, as it is said to enhance the absorption of ingredients into the skin. The blog post suggests "combining these two routines into a fresh, new experience to recharge both the skin and mind and ultimately enhance the skin care experience."
The lead author of the aforementioned Northwestern University report, Murad Alam, M.D., vice chair and professor of dermatology at Northwestern University Feinberg School of Medicine and a Northwestern Medicine dermatologist, explained, "Now there is some evidence that facial exercises may improve facial appearance and reduce some visible signs of aging. The exercises enlarge and strengthen the facial muscles, so the face becomes firmer and more toned and shaped like a younger face."