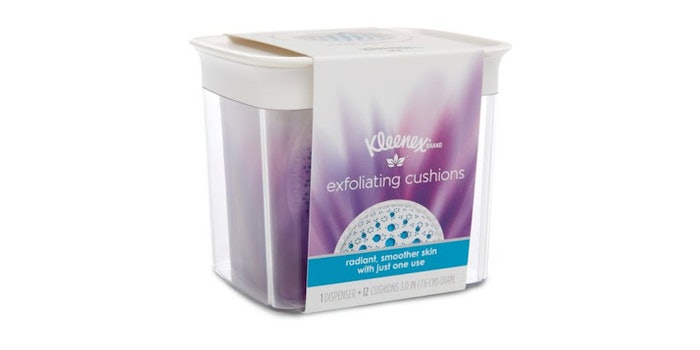 Consumers have voted and Kleenex Exfoliating Cushions have been named the 2017 Product of the Year within the skincare category, based on a survey conducted by global consumer research company, Kantar TNS.
Over 40,000 consumers participated in a survey that evaluated different products based on seven different aspects: appeal, customer satisfaction, customer advocacy, purchase interest, uniqueness, relevance and customer excitement.
Kleenex Exfoliating Cushions are fabric cushions made up of two different sides, one to cleanse and polish and the other to exfoliate the user's skin.
Eniko Olah, senior brand manager at Kleenex, said, "For Kleenex Exfoliating Cushions to be selected as a 2017 Product of the Year Award winner is a testament to the brand's commitment to innovation. Winning this award recognizes our dedication to provide consumers with effective, easy-to-use products that boast advanced technology and innovation, and we couldn't be more proud."
CEO of Product of the Year USA, Mike Nolan, was quoted saying, "Competition is fierce among consumer brands, with thousands of new products introduced to market each year. Product of the Year winners will have a true advantage over competitors, as they are able to utilize our logo on their packaging, which will help shoppers easily identify a new product as a 'best bet' for themselves and their families."