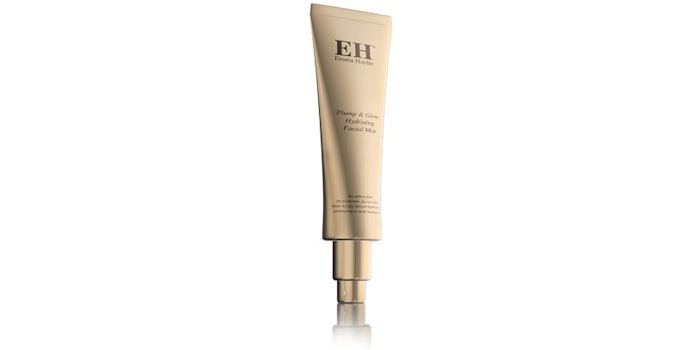 Emma Hardie's Pump & Glow Hydrating Facial Mist is enriched with moringa flower to provide luminosity boosting yet mattifying hydration to the skin in unique airless packaging.
Designed by Yonwoo and developed by Quadpac, the mist is contained in a tube especially designed to dispense a fine, even mist cloud. The tube features a double safeguard of Yonwoo's airless technology and an interior Luxefoil aluminium barrier to maintain formula integrity while shielding the product from oxidation and external contamination.
The airless system enables a 360-degree spray application and ensures that all of the product is used, with no waste. Ideal for travel, the 90 mL collapsible tube flattens at it is used, yet branding stays visible at all times.
Launched in August 2016, Plump & Glow Hydrating Mist was the first airless spray tube to be introduced in the European market. As with all its marketing, Emma Hardie has successfully been using social media to spread the word of the new product: the brand saw a 48.7% increase in engagements on Instagram surrounding its launch.