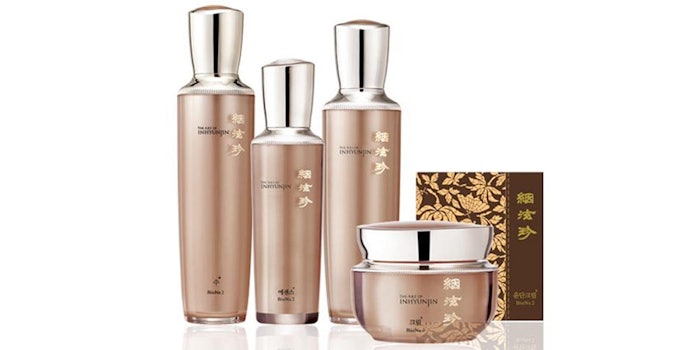 SMD Cosmetics International's Inhyunjin line of anti-aging K-beauty products features six rare ingredients that are processed nine times over 50 days. The process includes fermentation, resulting in probiotics that naturally preserve the product.
The company touts using "ancient herbal science" in its formulations. Other ingredients include:
Niacinamide
Barley malt yeast extract
Fermented ingredients
Goji berries
Wilfordii root extract
Mulberry
Red ginseng extract
SMD Cosmetics produces a range of anti-aging and skin brightening products for the face and body, including Saromae Quintessential Snail Serum Concentrate.