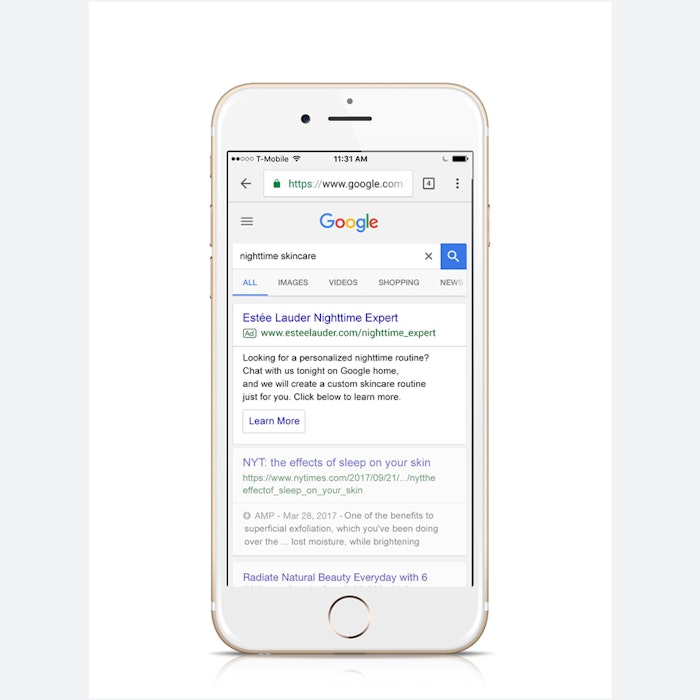 "Ok Google, can I talk to the Estée Lauder Nighttime Expert?"
A new collaboration between Estée Lauder and Google gives consumers the ability to utter this phrase and launch the brand's newly released app, which offers personalized skin care solutions and beauty techniques. 
How it works:
 After opening the app through Google Assitant on Google Home, the user will use the chat experience to personalize a nighttime skin care routine through a series of questions and answers
Once the user has given their answers, the Estée Lauder Nighttime Expert will refer users to a free service featuring the brand's hero serum, Advanced Night Repair Synchronized Recovery Complex II at a local Estée Lauder counter. 
Tricia Nichols, vice president, Global Consumer Engagement, Estée Lauder, explained, "Adding voice experiences will unlock the next level of personalization and help us reach a new generation of consumers. Through our collaboration with Google, we are expanding our omnichannel efforts to go beyond stores and online to in-home, at the moment."
The app will be available for the Google Assitant on Google Home this December.