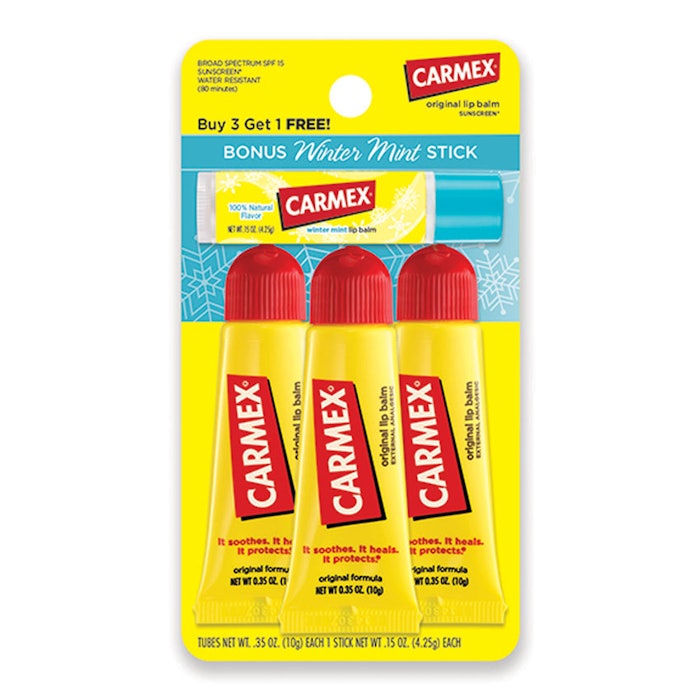 What it is: Limited-edition Carmex Winter Mint Lip Balm Click Sticks
Claims: The new seasonal flavor combines the invigorating freshness of winter with a kiss of mint and comes in convenient click sticks that glide on lips easily. Carmex Winter Mint Lip Balm Click Sticks are available as part of specially marked two-pack BOGO promotion and four-pack B3G1 promotion, giving Carmex fans the chance to stock up just in time for the winter season. 
Previously: Carmex Partners with Zendaya to Promote Its Moisture Plus Fashionable Lip Balms
Both of these offers combine the best-selling Carmex Original Lip Balm Click Stick or Carmex Original Lip Balm Tube with a bonus Winter Mint seasonal stick, and are featured in eye-catching winter-themed packaging for optimum stand-out on shelf.
Ingredient Highlights: broad spectrum SPF 15 sunscreen, water resistant (80 minutes), 100% natural flavor (winter mint).