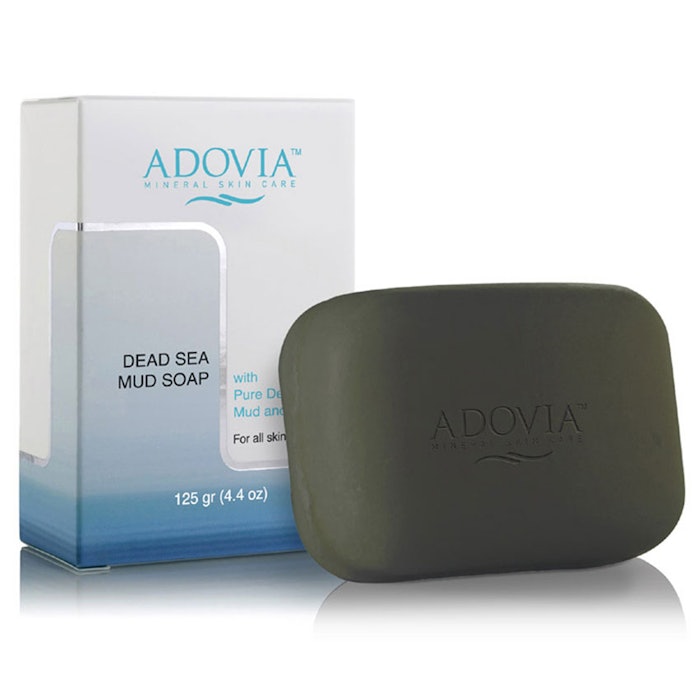 What it is: Adovia Dead Sea Mud Soap
Claims: This soap for acne-prone skin removes dirt and cleanses skin, while simultaneously infusing it with minerals essential to keeping skin hydrated and moisturized. Enriched with century-old Dead Sea mud, this product leaves skin cleansed and nourished. The mud soap gently cleanses away oil, bacteria and dirt particles, leaving skin purified, detoxified and fully cleansed.
Ingredient Highlights: 15% of Dead Sea mud in formula. Contains Dead Sea mud, Dead Sea salts and lemongrass essential oil. 100% all-natural.