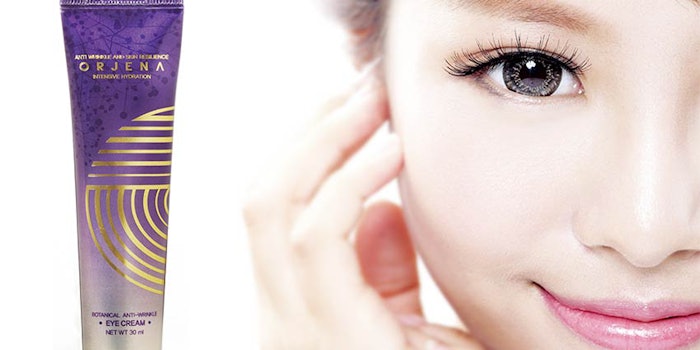 Consumers love the effects snail mucus extracts can have on the skin, but they may not love the idea of the ingredient's source. ORJENA thinks it has the solution.
The Korean skin care brand has switched out snail material for a phyto mucin drawn from yams. The alternative reportedly has an improved performance in regeneration and moisturization, while imparting a clean, elastic-feeling skin.
Further reading: Honey and Snails 
The research on the phyto mucin was conducted by the Oriental Medicine Bio-Industry Clinical Support Center of Semyung University of Korea.
ORJENA's hypo-allergenic botanical line comprises toner, emulsion, essence, serum, day cream, antiaging cream, eye cream and foaming cleansers.
Previously: Lessons from the Korean Skin Care Market