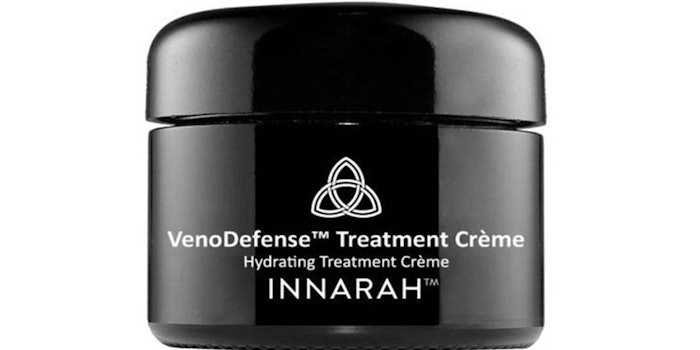 INNARAH has launched the VenoDefense collection of fermented anti-ageing formulas comprising unique ingredients such as elk antler velvet, ormus gold, plant stem cells and marine phytoplankton.
The range includes VenoDefense Treatment Crème (pictured), which fights skin inflammation and ageing, replenishes skin moisture and diminishes the appearance of lines and wrinkles.
Other products in the range include JO2 Compound Oxygenated Crème Hyper Oxygenated Crème, which detoxifies and brightens the skin, and reduces the appearance of dark spots and acne scar; Defense Oil Oxygenated, which contains omega 3 and minerals, which protects the skin from environmental aggressors; and Treatment Cleanser, which stimulates natural ceramide1 production and acts as a gentle cleanser.