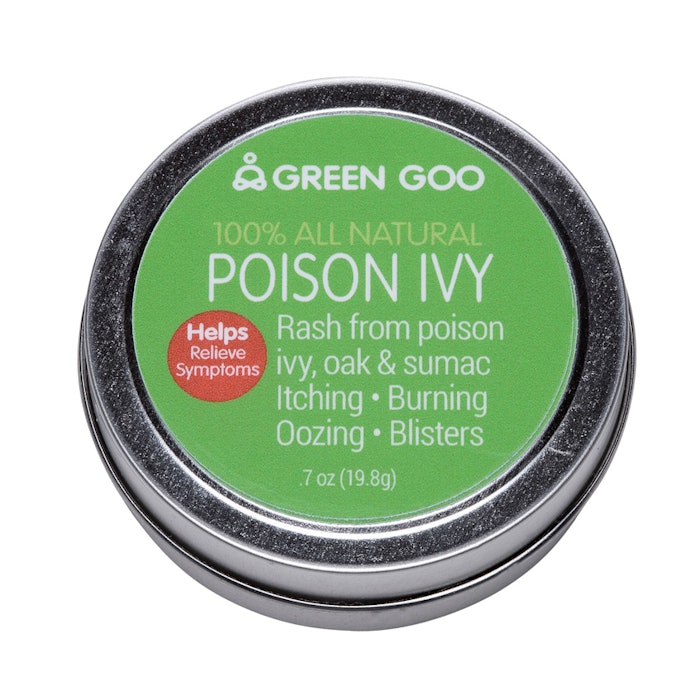 What it is: Green Goo's Poison Ivy Care
Claims: Helping relieve rashes from poison ivy, oak and sumac, this product helps to soothe and relieve pain, itching and oozing for allergic reactions, while naturally aiding the body's healing abilities. The product also helps heal scabs, blistering and inflammation.
Ingredient highlights: Herbal power, 100 percent all natural, *lavender essential oil, *rosemary essential oil, *olive oil, *plantain, *chickweed, *grindelia flowers, *jewelweed, *yarrow, *sage, *calendula, *chaparral, *St. John's wort, *comfrey leaf, gum benzoin, myrrh, beeswax.
*Made with certified USDA organic ingredients.