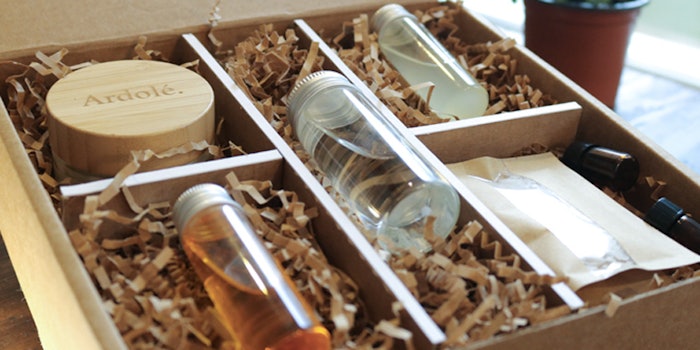 Ardolé embraces the French tradition of DIY beauty products with the launch of its facial moisturizer kit.
The kit comprises six natural and organic ingredients that consumers combine to create a personalized moisturizing cream.
How it works:
The consumer fills out an online form that provides information about their unique skin characteristics and lifestyle.
Ardolé selects the right ingredients and develops a tailor-made formula to cater to the consumer's skin needs.
The consumer receives the kit at home and can make the customized face cream in 15 minutes.